Revelation 3:14-22
"To the angel of the church in Laodicea write:
The Amen, the faithful and true Witness, the Beginning of the creation of God, says this:
'I know your deeds, that you are neither cold nor hot; I wish that you were cold or hot. 'So because you are lukewarm, and neither hot nor cold, I will spit you out of My mouth. 'Because you say, "I am rich, and have become wealthy, and have need of nothing," and you do not know that you are wretched and miserable and poor and blind and naked, I advise you to buy from Me gold refined by fire so that you may become rich, and white garments so that you may clothe yourself, and that the shame of your nakedness will not be revealed; and eye salve to anoint your eyes so that you may see. 'Those whom I love, I reprove and discipline; therefore be zealous and repent. 'Behold, I stand at the door and knock; if anyone hears My voice and opens the door, I will come in to him and will dine with him, and he with Me. 'He who overcomes, I will grant to him to sit down with Me on My throne, as I also overcame and sat down with My Father on His throne. 'He who has an ear, let him hear what the Spirit says to the churches.'"
– Revelation 3:14-22, NAU
Introduction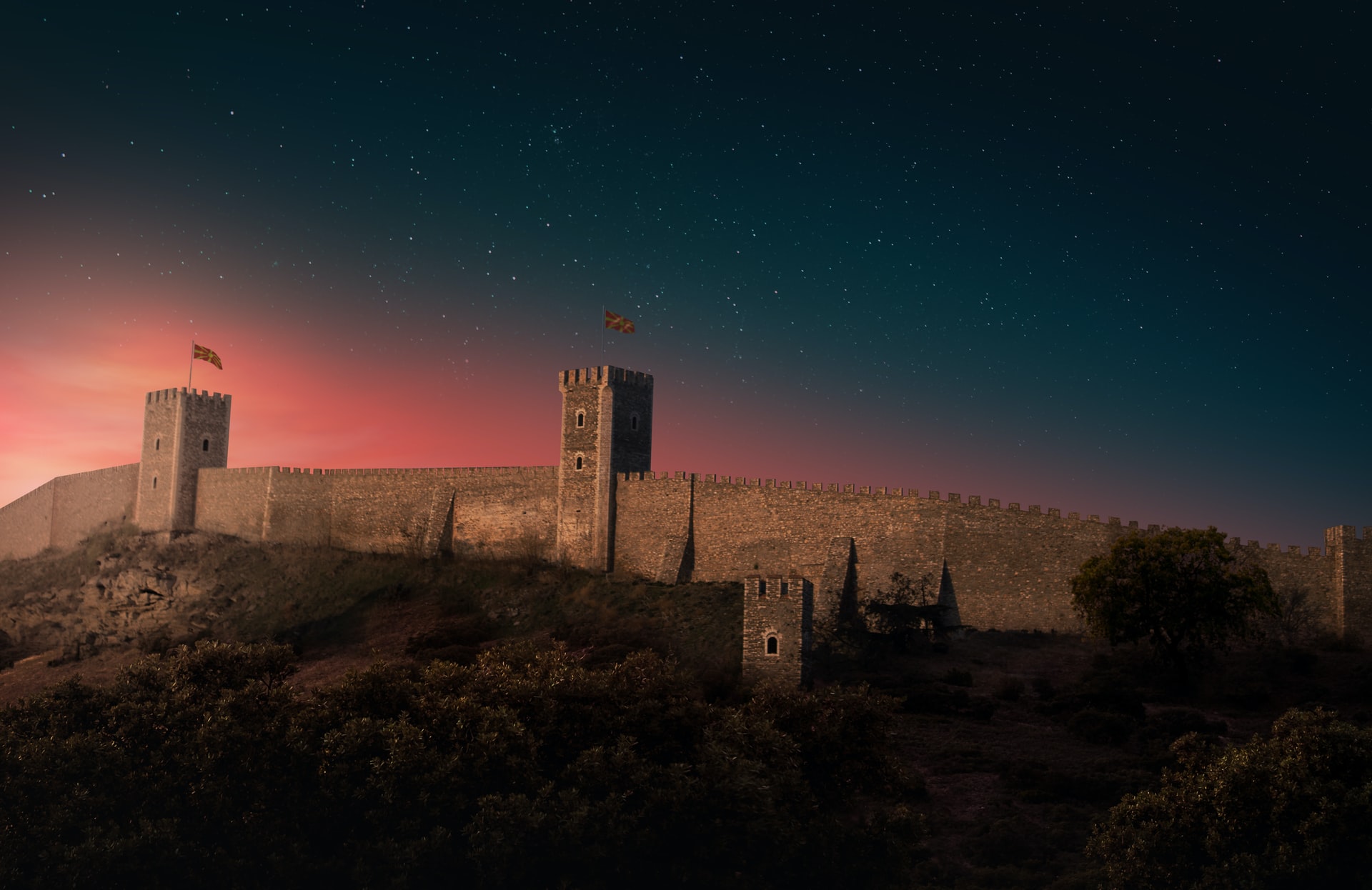 According to Walvoord (p. 89), Laodicea was founded by Antiochus II in the middle of the third century before Christ and was named after his wife Laodice. Today, as Mounce (p. 122) points out, the city is known as Eski-hisar meaning "the old fortress." It was situated about forty miles southeast of Philadelphia on the road to Colossae.
Under the Romans, Laodicea had become wealthy, which was due partly to the production of wool cloth. Mounce (p. 123) says, "By careful breeding a soft, glossy black wool had been produced which was much in demand and brought fame to the region." The city was destroyed by an earthquake about A.D. 60, but the city was rebuilt without assistance from others.
Paul mentions the church four times (Ladd, p. 162) in his epistle to the Colossians (2:1; 4:13, 15-16). So he was acquainted with the church, but at the time he wrote to the Colossians (2:1) he had not visited it. Nevertheless, he was very concerned about them.
Christ Speaks
The speaker is Christ who instructs John to write His words to the angel of the church at Laodicea. Christ begins by calling Himself the "Amen." Walvoord (p. 90) says, "The frequent title of Amen, meaning 'so be it,' is a feature of the declarations of Christ and is usually translated 'verily,' or used as an ending to a prayer. As a title of Christ it indicates His sovereignty and the certainty of the fulfillment of His promises."
Also, Christ names Himself as the faithful and true Witness. Previously, Christ was named as "the faithful witness" (1:5) and "he that is true" (3:7). Horton (p. 66) states: "He bears witness to the Father, to the truth of the gospel, and to His own nature and being as the unique Son of God, the second member of the Trinity."
Now, Christ says that He is "'the beginning of the Creation of God.'" According to Ladd (p. 65), "This phrase in itself is capable of two translations: the 'beginning' of creation,' or the 'source and origin' of creation. The latter is quite certainly the correct meaning, for John clearly regards Christ as eternal." As Lenski (p. 153) writes: "Our Lord is the source of the creation of God, the beginning of it in an active sense."
The Indictment
Christ issued a strong indictment against the church at Laodicea. Christ did not commend this church for anything. Their problem was that they were neither cold nor hot, but only lukewarm. When people drink lukewarm water, they want to spew it out of their mouths. Christ felt this way about the church in Laodicea. Unless they change, He will spit them out of His mouth.
Although the language is strong, their condition is not final. Christ issues them a call to repentance in verses 18-20. The strong language is a stern warning to them to repent and return to their first love. They must overcome complacency and turn with joy to God.
The church at Laodicea was proud. They knew they were wealthy and probably felt that they were above other churches. They claimed to need nothing without knowing that they needed everything in a spiritual sense. Spiritually, instead of being rich, they were "'wretched and miserable and poor and blind and naked.'" They could not supply their own spiritual needs. Like all others, they are totally dependent on the grace of God.
The Remedy
Christ challenges the Laodiceans to buy from Him "'gold refined by fire.'" They cannot, of course, buy spiritual blessing with money. The language is clearly metaphorical. According to Horton (p. 68), "This gold is the gold of faith, which is worth far amore than all the gold of this world, no matter how pure or how valuable that material gold might be (see I Peter 1:7). God wants us to be rich in faith."
The church is challenged to cover her nakedness with garments of purity and sincerity. In addition they need eye-salve to anoint their eyes. With regard to the eye-salve, Ladd makes this point (p. 66): "This appeal gains its relevance from the fact that Laodicea was noted for her medical college and of the 'Phrygian powder' used to make eye-salve. Phrygian physicians might aid men in their physical blindness; only Christ can heal the eyes of those who are spiritually blind."
Christ demonstrates His love for the Laodiceans with this comment (verse 19): "'Those whom I love, I reprove and discipline; therefore be zealous and repent.'" His patience and love challenges them to repent and be zealous for the cause of Christ.
The Reward
Jesus stands at the door of their hearts and knocks. His love is unparalleled. Even though they have been lukewarm and full of pride, He longs for them to return to His fold. He invites those who become zealous to dine with Him. He and the saints ultimately will be victorious. Just as Christ overcame and sat down with the Father on His throne, so the overcoming saints will sit with Christ. Those who overcome have a marvelous future. They will reign with Christ!
Hear What the Spirit Says
Once again Christ concludes with the refrain contained in all His letters to the seven churches. He declares (verse 22), " 'He who has an ear, let him hear what the Spirit says to the churches.'" Christ and the Spirit speak powerfully to the churches and to us today. Let us hear what the Spirit is saying.
For Further Study
Horton, Stanley M. The Ultimate Victory. Springfield: Gospel Publishing House, 1991.
Ladd, George Eldon. A Commentary on the Revelation of John. Grand Rapids: William B. Eerdmans Publislhilng Company, 1972.
Lenski, R. C. H. The Epistles of St. Peter, St. John, and St. Jude. Minneapolis: Augsburg Publishing House, 1966.
Mounce, Robert H. The Book of Revelation. Grand Rapids: Willliam B. Eerdmans Publishing Company, 1977.
Newport, John P. The Lion and the Lamb. Nashville: Broadman Press, 1986.
Ramsay, W. M. The Letters to the Seven Churches of Asia. 1904
Robertson, A. T. Word Pictures in the New Testament, Vols. 1-6. Nashville: Broadman Press, 1930.
Swete, Henry Barclay. The Holy Spirit in the New Testament. London: Macmillan and Company, 1910.
Tenney, Merrill C. Interpreting Revelation. Grand Rapids: Wm B. Eerdmans Publishing Company, 1978.
Copyright © 2005 By George M. Flattery
Next Lesson