Prayer the Way the Apostles Taught It
Introduction
We marvel at their transformations: Peter, James and John from simple fishermen to leaders of men; Paul from a hard-minded religionist to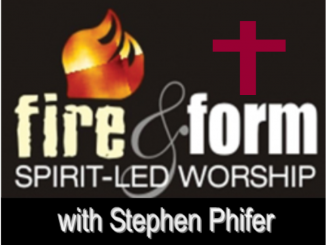 a tender-hearted pastor; and James from unbelieving brother of the Lord Jesus to pastor of the Jerusalem church.
We long for such transformation in our on lives: for pride to cease its relentless assaults; for fear to finally slink away from our dreams; for shame to shrivel in our souls and be replaced by a firey call; for lust to relax its grip; or to be immune, one day, from the seduction of power.
Discipline of Daily Worship
We are only human beings, but like the Apostles, we have heard the voice of Jesus calling us to serve Him as our life's vocation. Is there a daily discipline that will effect the needed transformations, to change us from proud to humble, from fearful to bold, from shameful to settled, from lustful to loving, and from power-hungry to responsible?
According the Apostles, that discipline includes daily private worship. Listen to their words.
The Apostle Peter: "The end of all things is near. Therefore be clear minded and self-controlled so that you can pray." (1 Pet. 4:7). Peter casts prayer as a an inner spiritual exercise, which precedes words spoken or postures taken.
 The Apostle James: "Therefore confess your sins to each other and pray for each other so that you may be healed. The prayer of a righteous man is powerful and effective." (Jas. 5:16). Prayer that avails much emanates from the forgiven heart, the healed heart, the heart that is safely nestled into the Christian community.
 The Apostle John: "This is the confidence we have in approaching God: that if we ask anything according to his will, he hears us. … whatever we ask we know that we have what we asked of him." (1 John 5:14-15). By praying the Scriptures, we soak ourselves in His Word so that we know His will. The rehearsal of the Word of God is not vain repetition but a spiritual exercise enabling us to ask with the full assurance that He hears us and will provide.
 The Apostle Jude: "But you, dear friends, build yourselves up in your most holy faith and pray in the Holy Spirit." (Jude 20). The Apostle encourages us to pray this way because to do so builds us up.
This prayer-life is the daily discipline of spiritual exercise, of continual prayer, of oft-rehearsed revelation, of Word-soaked confession, and of the spontaneous combustion of the Spirit's fire.
Paul on Prayer
Now we come to the Apostle Paul. Pentecostal scholar Gordon Fee writes, "Paul did not simply believe in prayer or talk about prayer. He prayed, regularly and continuously, and urged the same on his churches."[1] To Paul, prayer was a more inclusive activity than we take it to be. The modern church has reduced prayer to an event; to Paul it was a life. We think of prayer as petition; to Paul it was much more. Three times, he differentiates between prayers in general and prayers of petition (Eph 6; Phil. 4; 1 Tim2). His words help us expand our definition of prayer. Paul's exhortation is to pray included implicit instructions for their prayers to include worship (proseuch), petition (deesis) and thanksgiving (eucharistia.)[2]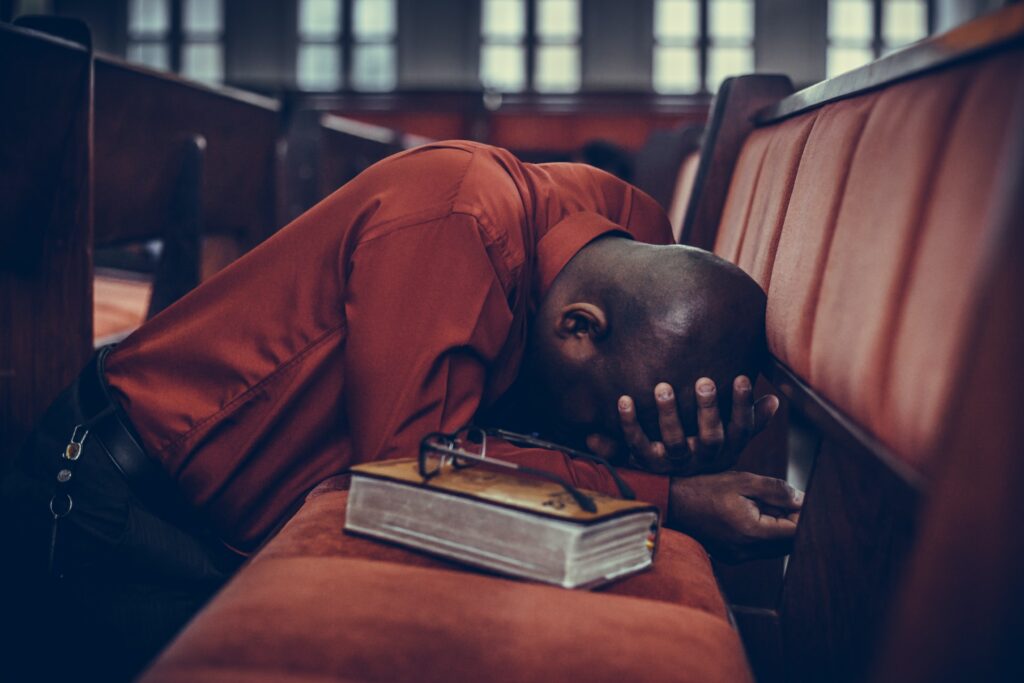 Paul taught continual prayer, the Life of Prayer (Col 4:2; 1 Tim 2:8; 1 Thess 5:16-18). He taught many forms of prayer (Eph 6:18 NIV). This refers to the many functions of prayer: supplication, intercession, and worship in group and private settings. I believe Paul also refers to distinct modes of prayer in which all of these functions of prayer can flow. I see three modes of Apostolic Prayer: (1) extemporaneous prayer, (2) recited Scripture prayers, and (3) prayer in unknown tongues, each with special benefits:
Extemporaneous Prayer allows us to pray in the moment as the Holy Spirit leads.
Recited Scripture Prayer rehearses the revelation of who God is and what He has promised. Prayer is built upon the character and truth of God. When we pray the Scriptures as Jesus and the Disciples did, His Word begins to "dwell in us richly" as we pray (sing) psalms, hymns and spiritual songs (Col 3:16).
Prayer in the Spirit allows us to intercede without personal knowledge of the need (Rom:26-27), to sing and pray with the understanding and in the spirit (1 Cor 14:14-15), and to be edified in the process (1 Cor 14:4).
Conclusion
The Apostles experienced their personal transformations by the power of the Holy Spirit in the Secret Place and so can we.
Paul put it this way: "But we all, with unveiled face, beholding as in a mirror the glory of the Lord, are being transformed into the same image from glory to glory, just as by the Spirit of the Lord" (2 Co 3:18 NKJV). In Apostolic prayer we are "beholding" the Lord and we are being transformed.
The church fathers, as far back as the third century, formed this axiom: lex orandi, lex credendi, est—"the rule of prayer is the rule of faith". In other words, what we pray shapes what we believe. If we consistently pray transforming truths, we will be transformed by the power of the Holy Spirit.
---
Dr. Steve Phifer received a Doctorate in Worship Studies from the Robert E. Webber Institute for Worship Studies. He has taught at Valley Forge University and Southeastern Assemblies of God University. For many years he was the Worship Pastor at Word of Life Church in Alexandria, VA.
More of Dr. Phifer's materials can be found at stevephifer.com.
Next Lesson