Talmadge Wilson, a friend of ours, returned from the African mission field and pastored a church in Bremerton, Washington. He called me up in1984 and said, "Jim, there are some very fine members of my church. Their names are Bob and Judy. He is a Navy captain, and his wife is a professional secretary, and they are moving to Los Angeles for his ship to be refitted. They need to find a church for the time they are going to be in Los Angeles. They've put their children in the school that your church operates and are planning to visit your church. Please welcome them and make them feel at home."
Well, we did that, and the first Sunday they attended my Sunday school class for adults. After that, they went into the sanctuary where there was tremendous worship and wonderful praise. The church was moving in the gifts of the Holy Spirit. There were tongues, interpretation, prophecy and singing in the Spirit.
Bob and Judy were unprepared for this, to them, unusual moving of the Spirit. This is not what they had experienced in their church, and they were wondering, after three Sundays, whether they should look for another church!
We were leading the Junior Children's Church at the time.
We had over a hundred children, and we had seven to eight teachers on the floor. We had to make sure that we kept recruiting for staff all the time, so every now and then I'd go down to the sanctuary in order to keep the children's ministry before the people, and let them know that there were ongoing needs for teachers. That third Sunday that Bob and Judy attended our church, I went in to speak for five minutes, to share with the congregation the opportunities in children's church, that we needed teachers; that tremendously exciting things were happening with the kids. I got up and said, "We need teachers! If God is speaking to you, come and see us in children's church, sit in on the meeting, and see what we do, and if you feel this is what you would like to do, we'll ease you in gradually."
Bob and Judy were sitting in the back of the church, and they saw a way to get out of those Pentecostal morning meetings. They looked at one another and gave a little 'nod' yes! They wanted 'out' from the Gifts of the Holy Ghost; they were scared. So they came up to children's church thinking, "This is wonderful; now we can do something with the kids and don't have to worry about all 'that stuff.'"
They just didn't know what was happening in children's church!
We had been teaching the children how to worship, and led our kids into salvation; into the baptism in the Holy Spirit; and also into the gifts of the Holy Spirit. We got to the place in worship time in children's church where it was normal for the gifts to be in operation, and the children were being used in many of the Gifts.
People ask, "Can children hear from God?" Little Samuel did in the Bible. Our children had been taught to listen for His voice. That Sunday morning Bob and Judy came into children's church and sat at the back. There must have been ten adults in the meeting.
A little girl of about 10 years old, who was usually as quiet as a mouse, was sitting halfway down children's church, and as we worshiped she spoke up, quietly, and said, "The Lord is saying to you that there is sin amongst us, and the sin is not in the children; it's an adult." About that time, you could hear a pin drop. She said, "It's not a man; it's a woman."
Now I'm the pastor of Children's Church, and I'm standing there, thinking, "Lord, what do I do now?" I remembered the words of Edgar Pettenger, a veteran Assemblies of God missionary to Africa, when I was in Bible school.
He said to me one day, "Jim, when you don't know what to do, don't do anything, because as sure as you do, you'll do the wrong thing and do more damage than if you just wait." So guess what I did? I didn't do anything!
I didn't understand it. I couldn't say that this child was not moving in the Spirit, but I sure didn't understand it. The prophecy was that the person must get right with God, and God would lay His hand of blessing on her life.
Tuesday morning my phone rang, and Judy was on the line. She said, "Pastor, we need to talk." I asked, "What's the problem, Judy?"
She explained, "Pastor, you remember on Sunday morning how that girl spoke in children's church? Pastor, I'm the one she was speaking about. Before I married Bob, there was sin in my life that even Bob did not know about. I've hidden it for years, and when I came into your church, I thought these gifts of the Spirit were just a lot of nonsense, hyper-enthusiasm, but God spoke to me through that little girl, and I knew that it was me that He was speaking to. I got on my knees, and I made it right with God and with my husband. I want you to know that we're coming back to children's church and will help you all we know how, and pastor, would you and your wife come and pray with me? I want the baptism in the Holy Spirit!" A week later, Judy got the Baptism in the Holy Spirit! She and Bob were two of the best workers we ever had.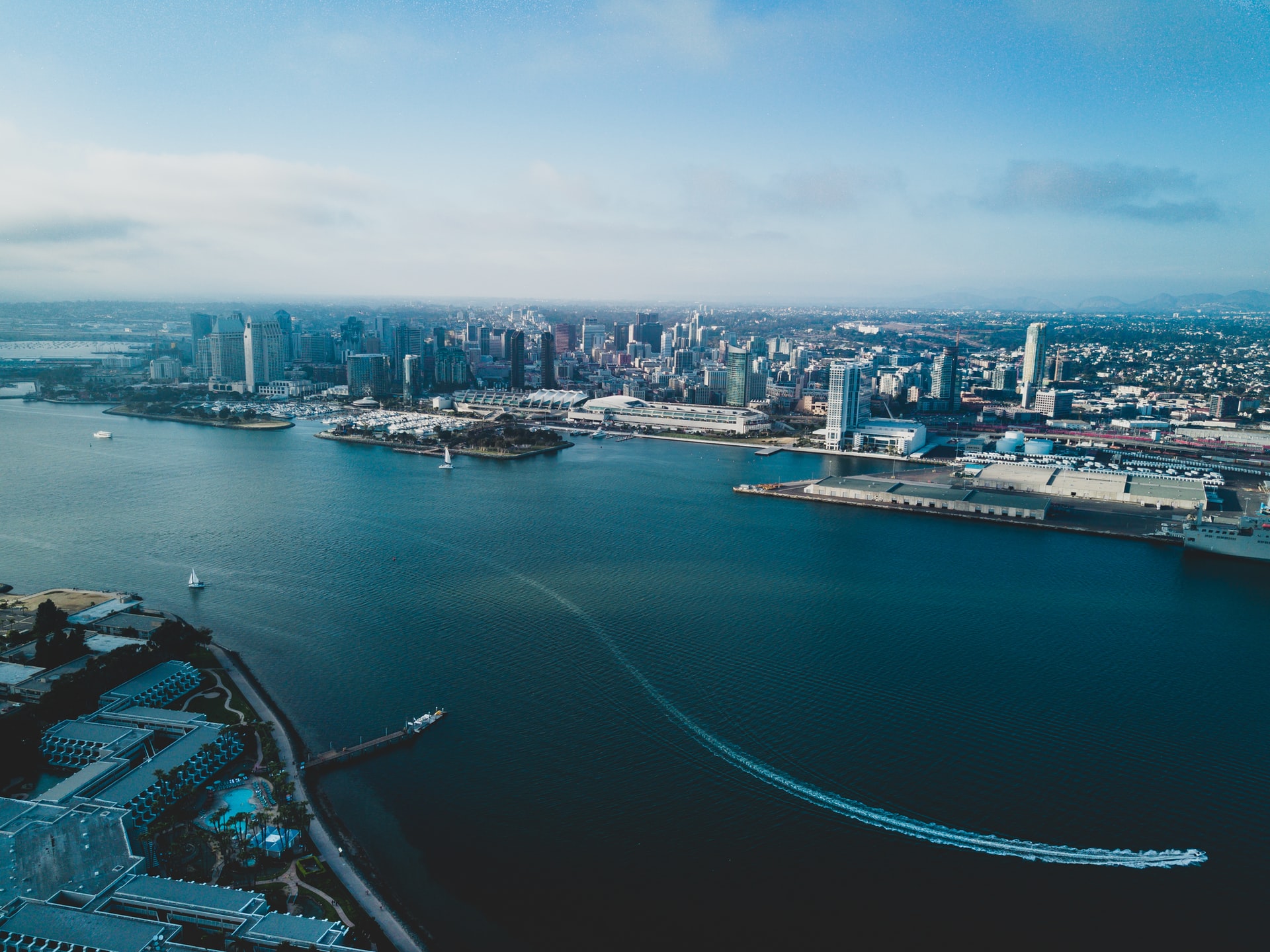 Two years later, I was down in San Diego, and visited with Bob and Judy. He had been promoted to full Captain, U.S. Navy and was then Commanding Officer of the Surface Tactical Warfare School at Coronado Island, with four years left in the service. They told me they were going to go into ministry amongst children after leaving the Navy. They were preparing themselves, for that girl's prophecy was a turning point in their lives.
"How did that little girl know those things?" she asked. Well, you see, she was just worshiping and listening to God, and as she listened, God told her something. So she just told us what God was telling her. People can hear from God today, even children, if they know how to listen for His voice.
The Christian church has never before had the resources of knowledge available, that we have now, yet the church, worldwide, is more at a loss than at any time in its history.
Statistics indicate that the Christian Church is not coping with social problems, and interpersonal relationships.
The divorce rate is up. Child abuse is up. Substance abuse is up. We can go on naming one thing after another, and the church is at a loss to deal with the increasing problems. All this is in spite of the fact that we have outstanding seminars, films and counseling programs like we never had before. I believe that the church needs and must return to the Supernatural gifts of the Holy Spirit if we are going to cope with these situations. If we are going to accomplish the task of changing lives and restoring people, we are going to have to move back into the gifts of the Holy Spirit. If we, the Church, are going to once again be all that we ought to be, we are going to have to hear from God directly and distinctly.
We in these 'modern times' tend to relegate the task of hearing from God to pastors. We've gotten to the place where we are skeptical when anybody, even the pastor, suggests he's heard from God. We can't believe that now. I know that there are people who have come along claiming  they heard from God, and some weird things have been said. There are guidelines and cautions that must be observed, but it would be foolish to throw the baby out with the bath water.
We are learning! When you wash the baby, you keep the baby and throw out the dirty water. Because some people have done things that are not right and not in the Spirit, is no reason for us to reject the moving of the Spirit of God. God forbid that we should! The Bible abounds with examples of people who have heard from God, there are numerous lists of them.
Let me share something with you from the book of Galatians.
The law of sowing and reaping.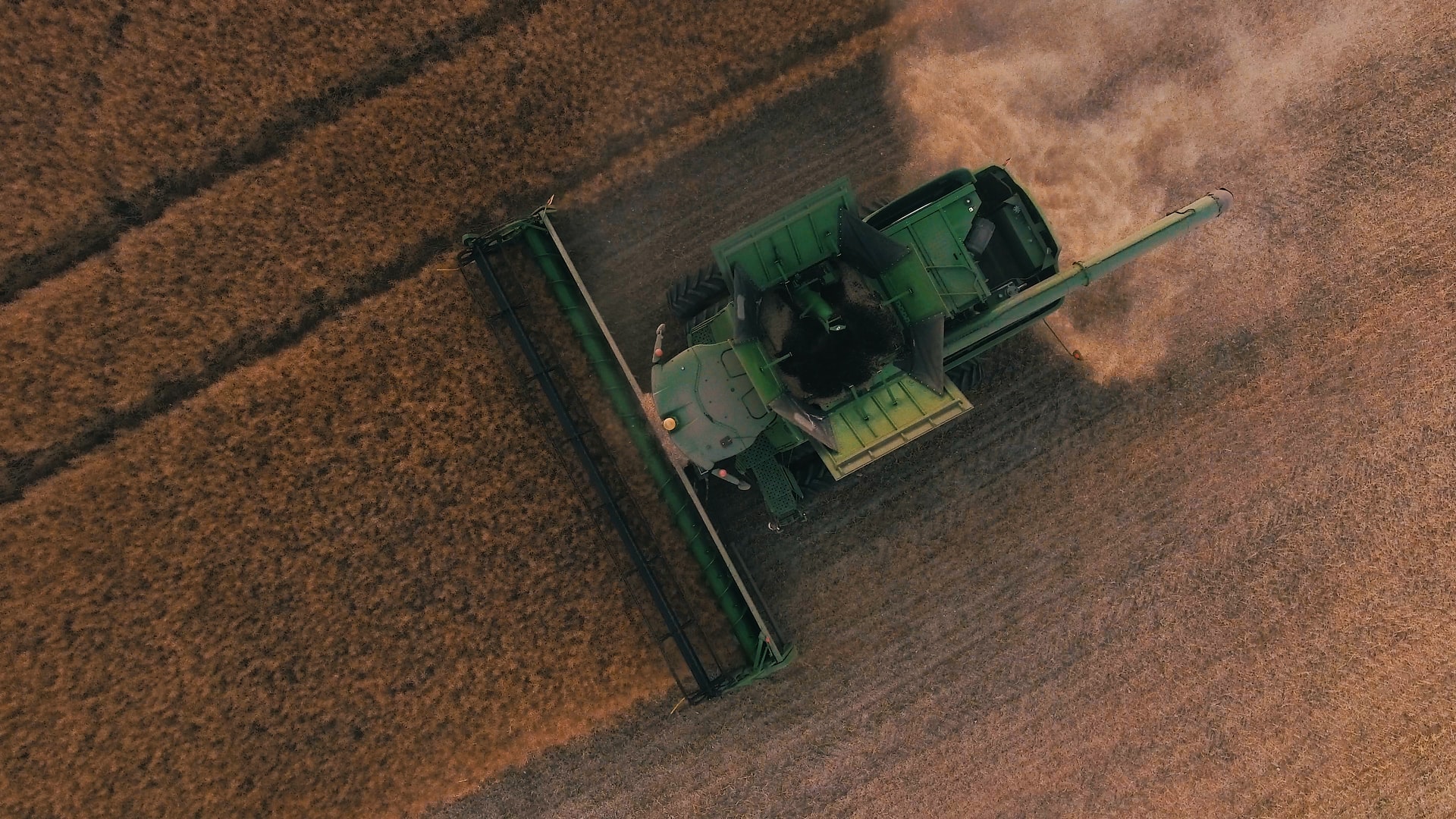 Paul writes to the Galatians in Chapter 6: 7, and says, "Be not deceived; God is not mocked: whatsoever a man soweth, that shall he also reap. For he that soweth to his flesh shall of the flesh reap corruption; but he that soweth to the Spirit shall reap life everlasting."
Now, to go back to Genesis chapter 1. It is interesting to see that same Law in the very first chapter of Genesis, Vs.12. "And the earth brought forth vegetation and seed after its own kind."
You put an apple seed in the ground, and you get what? An orange tree? No! You get an apple tree. If you sow squash, you get squash; you sow corn, and you get corn. Every seed after its kind. Now, does that sound complicated?
If you have weenie roasts in the church, you will have people who have learned how to eat weenies. If you have a baseball team, you're going to have people who are probably going to get good enough to take the league pennant.
But if you want Spiritual Christians, if you want spiritual results, you're going to have to sow to the Spirit. Now, don't misunderstand me. Church socials and church entertainment have value. I'm not against that. But you need to understand that these things are the social life of the church. The entertainment, the good of fun, are byproducts of the church's primary task. The church's primary task is to produce people who are spiritual, who commune with God, who hear from God. These are the people who will help change this old world. And if we as the people of God can have some social times, with entertainment and fun, that's great. We do not, however, produce Spiritual Christians by carnal means.
Look at how we learn to listen.
To produce spiritual fruit we have to sow some spiritual seed.