Steps Beyond Your Personal Pentecost Part 3
How to Receive the Holy Spirit
Rowena's explanation.
People receive the Holy Spirit in different ways; on some He just falls; others need a little help and instruction first.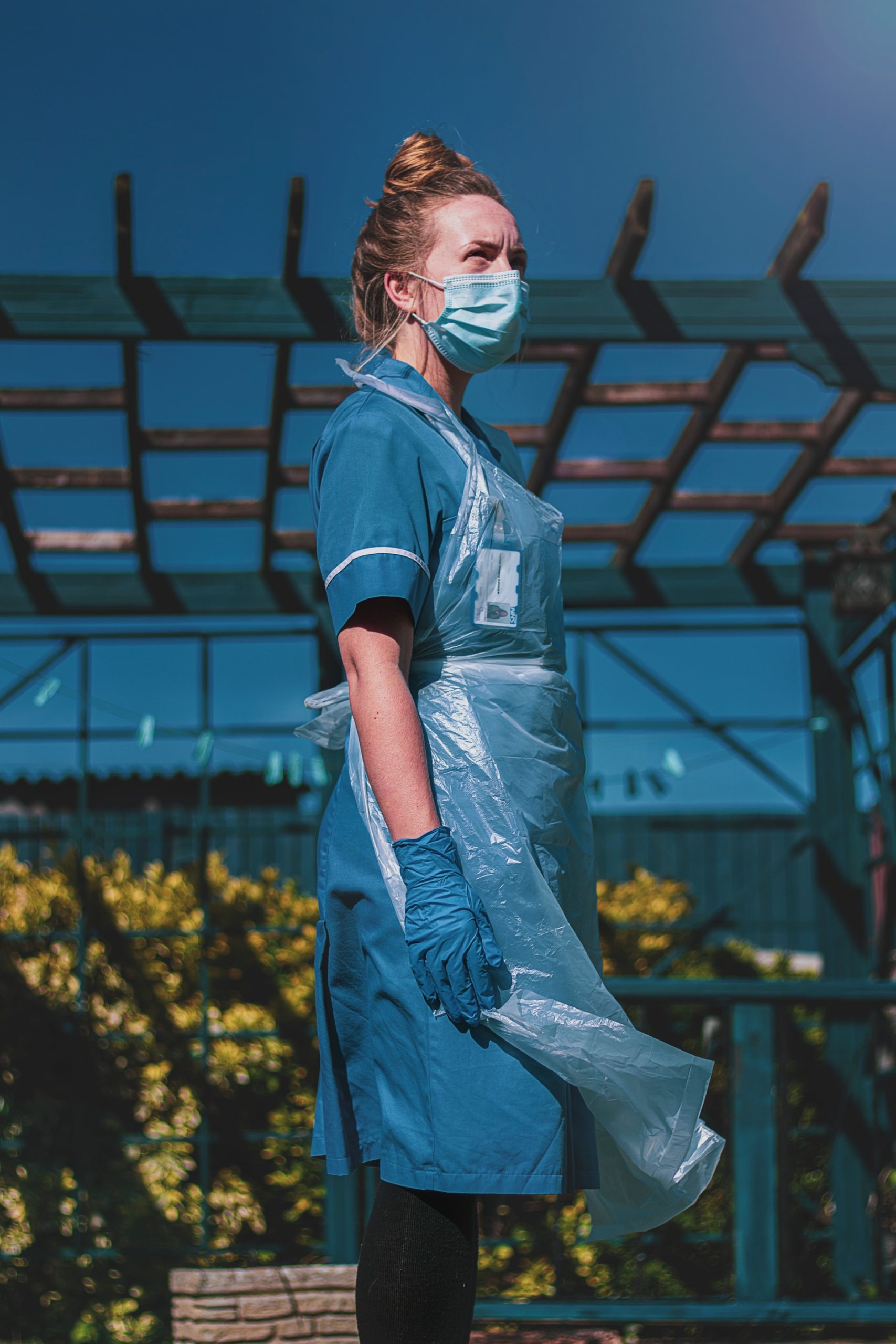 I was a Baptist girl and grew up in church. I got to the point in my life, however, while doing Nursing Training, that I was expected to attend certain functions that I did not feel were right, and I was struggling with that; realizing I really needed something more from God than I had, if I was to remain a strong Christian.
My parents went to visit a meeting in the Assembly of God in our home town. Dad was a deacon in the Baptist Church. A friend invited them to come and hear a visiting lady preacher, Mrs. A. N. Trotter, who was an outstanding speaker. They went on a night which just happened to be my day off from the hospital, so I went with them. That night Sister Trotter ended her message saying, "If you need more from God than you've got now, come to this altar and seek God." I thought that's what I needed, so I went down to the altar and knelt, and the Holy Spirit just fell on me. I was baptized in the Holy Spirit with speaking in tongues. Nobody touched me or laid hands on me; I just had a touch from Jesus himself! After the meeting they put me in the car to take me the 20 miles back to the hospital, where I was working as an RN. I was filled with wonder at what God had done for me, and was never the same again. It was a wonderful experience!
I will let Jim tell his own story here.
"As a teenager, I got saved and heard about the Holy Spirit. I wanted it and went to meetings, and they said, you just have to 'Tarry' and wait for it. So I tarried and tarried and tarried!
The word tarry is an old English word that means to wait. I waited! Weeks turned into months, and it was almost a year, and I had not received the baptism in the Holy Spirit. Every time there was a meeting I'd be there to pray. Still, I didn't receive the baptism. At the end of the year that I got saved, I went on vacation to the city of Durban, some 900 miles away from my home in South Africa, where I stayed in a Christian boarding house. There was a Christian fellow there, Toby by name, and he asked me, "Have you ever had the baptism in the Holy Spirit?" I said "No." He asked me why not, and I said I didn't know, but I'd been tarrying for it.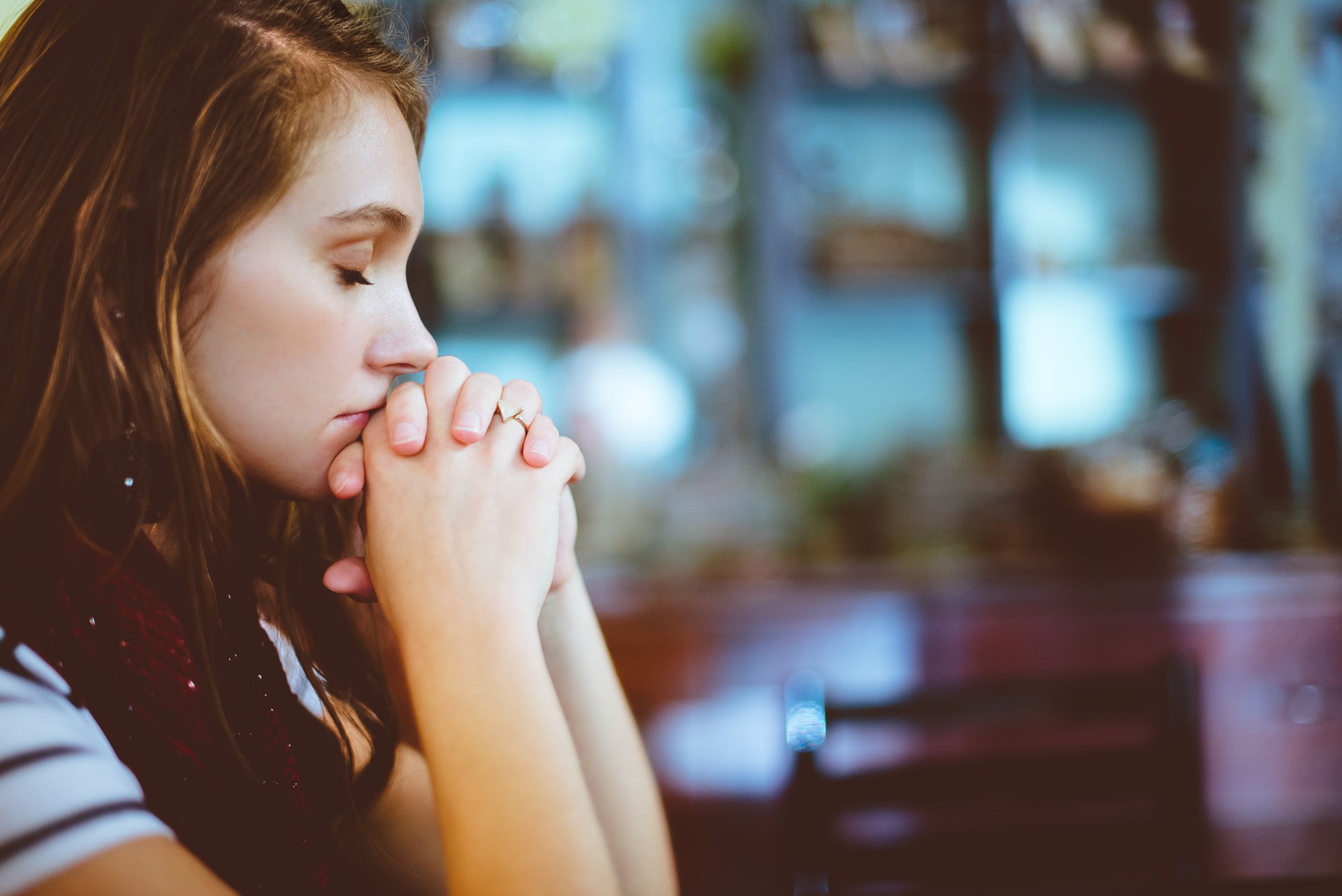 Toby said, "I know a fellow here in town whose name is Paul Lange, and God is using him in a special way to pray with people for the Holy Spirit. It's Christmas Eve tonight, and I'm sure that he'll be there, and if we go over there, I know he'll pray for you." I eagerly agreed to go. We walked a mile or two across town, and sure enough, the lights were on, and he was there. As we arrived, three other young men came from another direction for the same reason. Apparently this had been happening all the time; young fellows had been coming there because they heard they could receive the Baptism in the Holy Spirit. Paul Lange said, "I'll be with you in a few minutes; go into the prayer room in the back, and I'll be with you shortly." We five went into the prayer room, and we began praying, "Lord, Here we are; Lord we are tarrying, Lord, we are waiting; Lord, here we are." Paul walked in the room and said "Stop!"Nobody ever told us to stop praying before! He said, "Let me share something with you from the Word of God." Then he began, very simply, to explain to us some Biblical principles.
When he was done, within three or four minutes, I was gloriously filled with the Holy Spirit. The others were too! So you see, on some it falls while others need counseling or a little scriptural help, to get it." That was how Jim got the baptism.
Now I'd like to share with you some of the principles that I believe will help you to get it."
Who needs the Baptism?
Acts 1: 8: "And ye shall receive power, after that the Holy Ghost is come upon you: and ye shall be witnesses unto me both in Jerusalem and in all Judea, and in Samaria, and unto the uttermost part of the earth."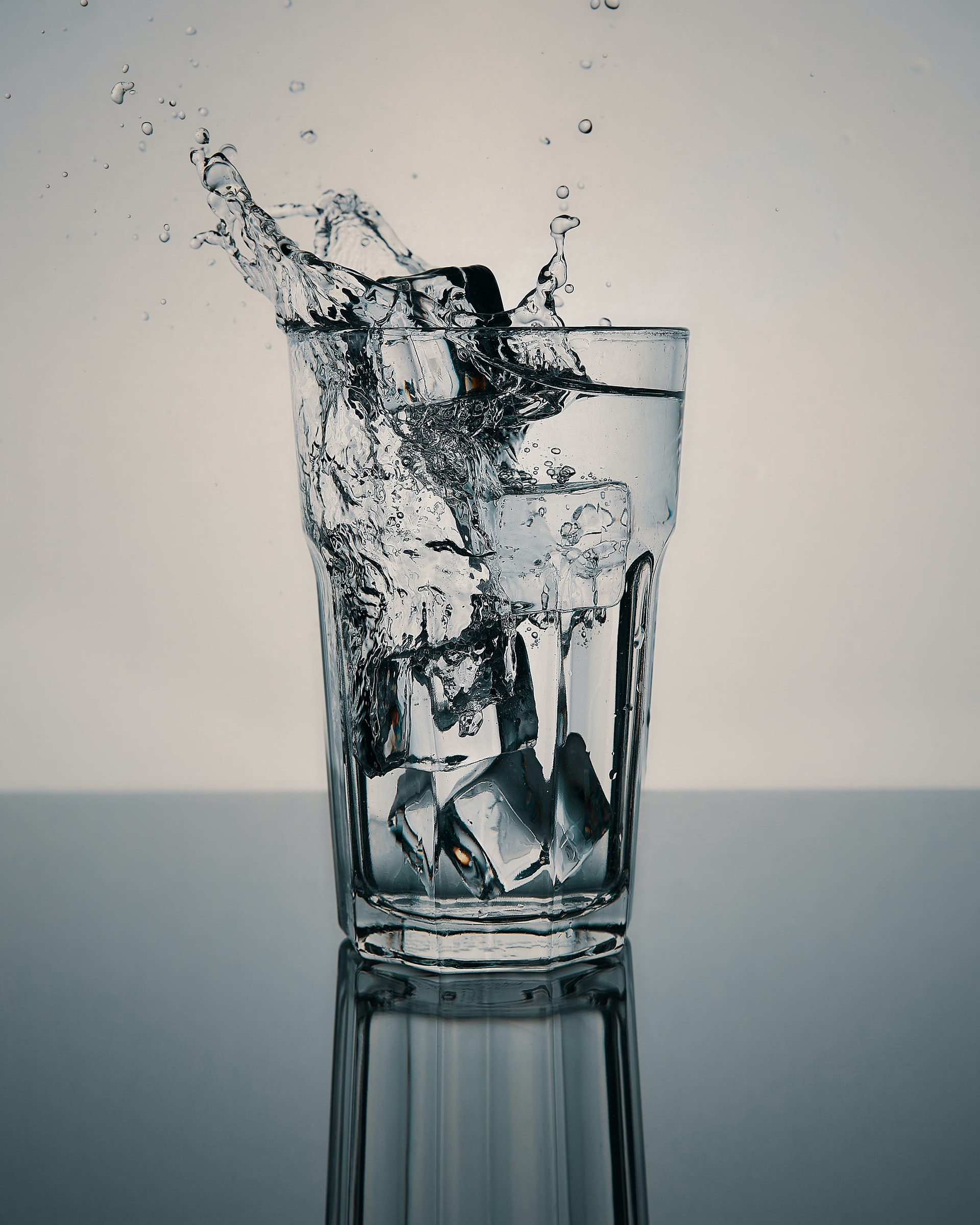 When God wants to use people to be witnesses, the first thing He wants to do is fill you with the Holy Spirit. If you want to be a powerful witness, you need to be filled with the Holy Spirit. If you haven't spoken in tongues and you haven't moved in the spirit in a long time, you need a new in-filling. Witnesses are the ones who need the baptism in the Holy Spirit.
The Holy Spirit brings the power to witness. When you start to witness to people, the Power of the Spirit will work through you even if you are not aware of it. God wants to make us witnesses in the town where we are, and the district, and the areas beyond. He wants to use you in his kingdom, and without His power, you cannot be used fully. You need power to be a significant witness in this world today. Otherwise, people won't listen to you, especially on the campuses of our schools and colleges. Wherever you are, you need the power of the Holy Ghost. All of us need the baptism in the Holy Ghost because God wants to make us witness that will count in this world and make a difference for Him.
Who can be filled?
Acts 2:39:"For the promise is unto you, and to your children, and to all that are afar off, even as many as the Lord our God shall call." It's believers that can be filled with the Holy Spirit. We know that as believers get the baptism in the Holy Spirit, then, just like the twelve in the New Testament and many others who had the baptism in the Holy Spirit, they can turn the whole world upside down. Can you imagine what we could do when there are more than twelve of us filled with the Holy Spirit? I can tell you we would make a difference in this city. God wants us, who've been filled, to keep filled, and not leak out. It's a daily process. It's not a one-time experience, and then we forget about it for a year. It is a daily experience.
Who baptizes in the Holy Spirit?
Matthew 3:11: John the Baptist says, "I indeed baptize you with water unto repentance: but he that cometh after me is mightier than I, whose shoes I'm not worthy to bear: He shall baptize you with the Holy Ghost, and with fire." Jesus is the baptizer, and there is nothing that Jesus does that is not for our good. If Jesus does it, it's good! When I got the baptism, people tried to talk me out of it. They tried to tell me all kinds of things. I said to my Pastor at that time, "That's something that is so glorious, so wonderful, it makes Jesus so real, it cannot but be real, cannot but be from heaven." So he couldn't talk me out of it.
How will I know when I'm filled?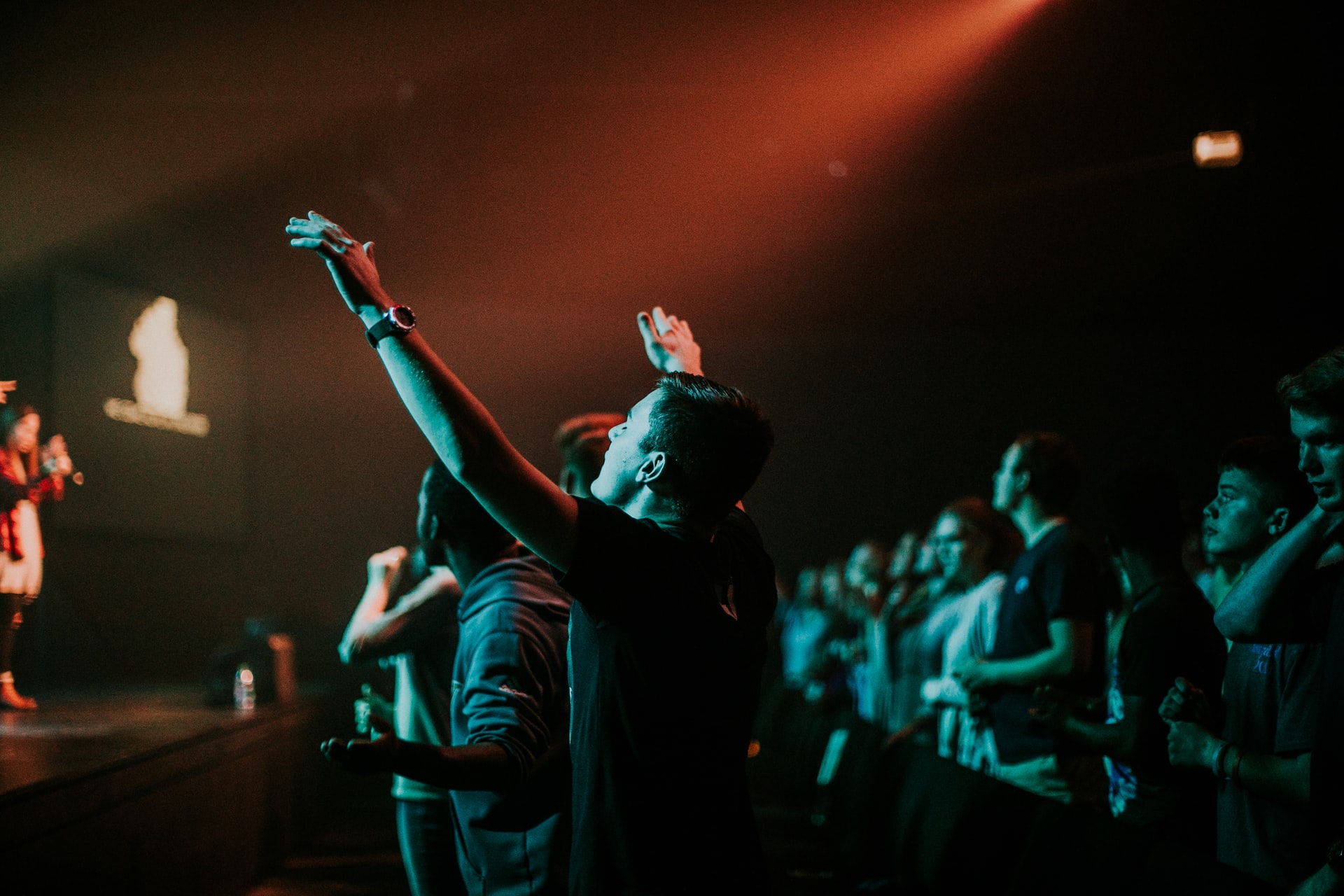 Acts 10:45-46: Here we read of the household of the Roman Centurion, Cornelius, "and they of the circumcision, (the Jews), which believed were astonished, as many as came with Peter, because that on the Gentiles also was poured out the Holy Ghost, for they heard them speak with tongues and magnify God."
The 'speaking with other tongues' is where many people stick. The speaking in tongues is so that you might know that you have the baptism in the Holy Ghost. I often tell the children that their mother has a cook stove, and on it is a label, maybe General Electric or some other brand name, that indicates quality. You know that it is a good stove. Does that label cook the food? No, it tells you it's a good product, but you have to turn the "fire" on, and the baptism in the Holy Spirit is just like that. It's not there just to speak in tongues. It's there to give us power to get the job done. Jesus has given us a job, to turn the whole town upside down for him because he's about to come back. When Jesus comes back, he is going to expect that you made a difference in your neighborhood, that you made a difference in your school, that you made a difference on your job. He is going to expect that you made a difference in your world.
Acts 2: 4: "And they were all filled with the Holy Ghost, and began to speak with other tongues, as the Spirit gave them utterance." The baptism in the Holy Ghost comes with a new language. This is so you can know you have it. 1Corinthians 13:1: "Though I speak with the tongues of men and of angels…" suggests many different languages.
How can I get filled?
Acts 19:1-2:"…..Paul, having passed through the upper coasts came to Ephesus: and finding certain disciples, he said unto them, have you received the Holy Ghost since ye believed?"
This is a very significant question. Paul's question is, Have ye received? How do you receive something? You take it. When somebody delivers a box to your door, you have to take it; you receive it. The Holy Spirit was given on the Day of Pentecost. When we receive the Holy Spirit, the tongues will come, and the power will come, and you will become a powerful witness. Notice here that after the day of Pentecost, there is never again a command to "Wait" or "Tarry" for the Holy Spirit; we are told to "Receive" Him.
Now here is the Biblical pattern.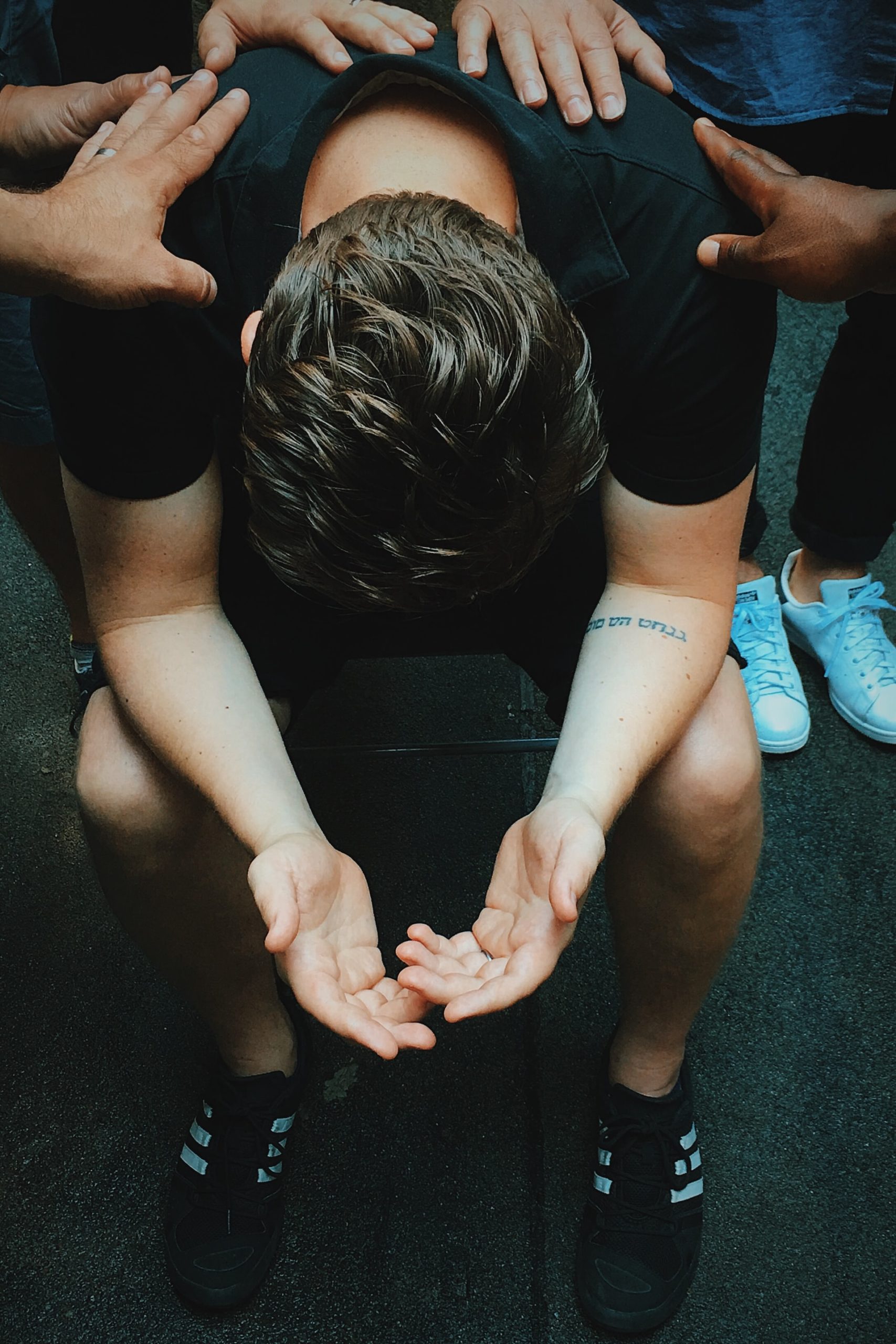 Acts 8:15 – 17: "Who when they were come down, (to Samaria) prayed for them, that they might RECEIVE the Holy Ghost: (for as yet he was fallen upon none of them: only they were baptized in the name of the Lord Jesus,) then laid they their hands on them, and they RECEIVED the Holy Ghost."
They laid their hands on them. This is a scriptural pattern to help you receive. If you get into a fellowship of Holy Spirit filled, tongues speaking believers and seek the baptism, they will gladly lay their hands on you and help you receive the Holy Spirit.
Here are some other scriptures on the Holy Spirit that will help you. (We're doing this so that you will be ready to receive the Holy Spirit.)
Matthew 3:11: "I indeed baptize you with water unto repentance: but He that cometh after me is mightier than I, whose shoes I'm not worthy to bear: he shall baptize you with the Holy Ghost and with fire." Here is a promise that Jesus was to come and baptize, or immerse, you in the Holy Spirit. You will receive this from the same Lord Jesus who saved you and washed away your sins in His precious blood shed on Calvary.
Notice:
Paul got it. Some say Paul didn't have the baptism in the Holy Spirit with the speaking in tongues, but in 1 Corinthians 14:18, Paul says, "I thank my God I speak with tongues more than ye all:" He spoke in tongues, and prayed in tongues every day.
Cornelius got it. He was a Gentile, a Roman Centurion. When filled with the Holy Spirit, the Jews who came with Peter ". . . heard them speak with tongues . . ." Acts 10:46.
The Ephesians got it. Acts 19:6: "And when Paul had laid his hands upon them, the Holy Ghost came on them; and they spake with tongues, and prophesied."
You can have it. Luke 11:11: "If a son shall ask bread of any of you that is a father, will he give him a stone? Or if he asks a fish, will he for a fish give him a serpent? Or if he shall ask an egg, will he offer him a scorpion? If ye then, being evil, know how to give good gifts unto your children: how much more shall your heavenly Father give the Holy Spirit to them that ask him?"
Now I'm going to give you what God gave me.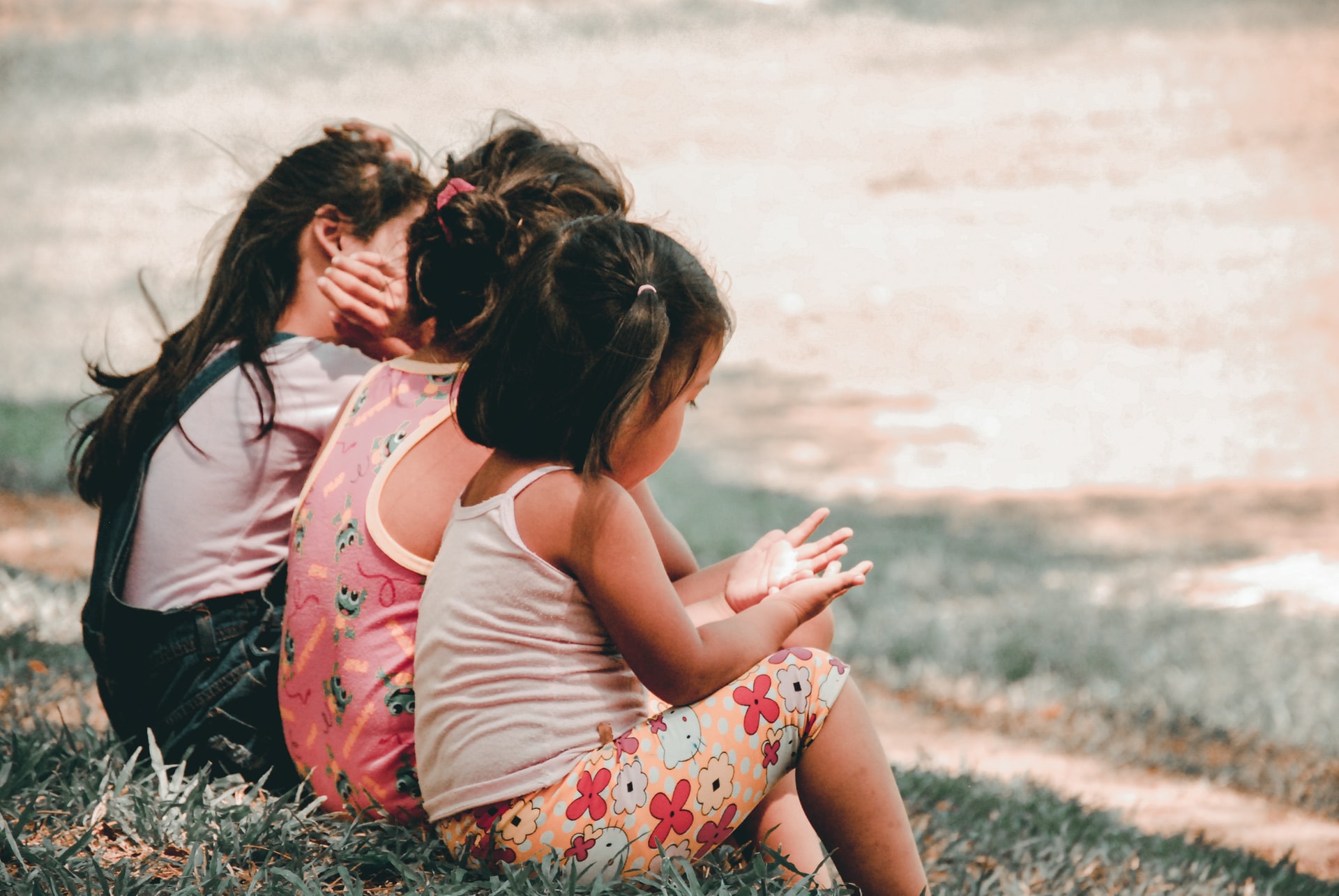 I said, "Lord, I don't know how to pray properly with people for the baptism in the Holy Spirit, especially with children. I don't know how to do it. Lord, how will I do it?" And this is what God gave me.
First of all, you must be saved. You have to be born again. You cannot receive the baptism in the Holy Spirit if you are not. Jesus makes this plain in John 14:16 – 17. "And I will pray the Father and He shall give you another Comforter that he may abide with for ever, even the Spirit of truth: whom the world cannot receive….."
If you belong to the world, you can't receive it. But the Lord says to you in Revelation 3:20, "Behold, I stand at the door and knock: if any man hear my voice, and open the door, I will come in to him, and sup with him, and he with me." God is a perfect gentleman; He will never come into your life if you don't invite him. He will never stay with you if you don't welcome him into your life. God says, in effect, "I'm knocking, and I'll continue to knock until that trumpet sounds, and when that trumpet sounds, there'll be no more knocking." You'll be left behind to face the terrible things that are going to happen in this world if you do not respond. He's knocking at your heart's door, and he's saying, "If you open up I will come in." Not, I may come in. Not, I might come in. Not, perhaps come in, but I will come in. Once you invite him in, He then says He will baptize you in the Holy Ghost. God does not come into people's lives that don't want it. But he wants you to give yourself to him.
After you have received Him as Savior, He wants you to give yourself to him as a gift. Romans 12:1: "I beseech you therefore, brethren, by the mercies of God, that ye present your bodies a living sacrifice, holy, acceptable unto God, which is your reasonable service."
You see, he wants to use your tongue and your lips to speak for him. He wants to use your legs to take you on errands for him, to do something for God. He wants you to be a witness in this world. What is your answer going to be? If you answer him, "No, God," he will leave you alone. God is not going to force himself into anybody's life, and he's not going to force his Spirit on you if you don't want it. You have to give yourself to him as a gift. As you give yourself to him as a gift, he then has your tongue, and he's going to use that.
Now ask him to fill you with the Holy Spirit. If you're hungry for God, he will fill you.
These are the things you will find helpful when you get down to pray:
 First of all, close your eyes, and close out everybody else. Remember that Jesus is right there by you, to baptize you in the Holy Ghost. It's going to be you and God.
Lift your face and hands to him; he will bless you. It's not going to come from below; it's going to come from above as you lift your arms in an attitude of worship. When you receive a gift from somebody, you reach out your hands for it. This is the most priceless gift of all. You reach out your arms to Almighty God, and Jesus will baptize you in the Holy Ghost.
 Start to praise Jesus, first in your own language, and at the moment when hands are laid on you, stop speaking in your own language and start speaking in tongues. You cannot speak two languages at the same time. You cannot speak English and Spanish at the same moment. God wants to give you his heavenly language, and you've got to be available to do that. As you praise him, he fills you with the Holy Spirit.
Don't listen to anybody else, don't try to copy somebody else, and don't think of what to say. This comes from heaven. You don't have to think it out, just yield your lips to the Holy Spirit and start to speak. As the Spirit prompts you, he will give you the words to say. Don't tell me it doesn't happen; we've seen it happen again and again.
One time when we were training workers in children's church, God impressed upon us to pray with kids for the baptism in the Holy Spirit. So we arranged a receiving meeting. Jim put on a crackerjack program for the rest of the kids, so they would not come to be an audience. He had his workers scheduled to work with him, and I took the other kids to a separate location, with my workers, and taught them what God had given me.
This teaching has been used in all kinds of places has had the same effect when these directions were followed: God filled them. It was the same that day. I went through this teaching, as I am going through it with you now. About half the children's church had come with me and two of Jim's teachers, who were scheduled to help him, followed me! Then some teenagers drifted into my meeting. So I had the teenagers, the adults, and the children all in one room.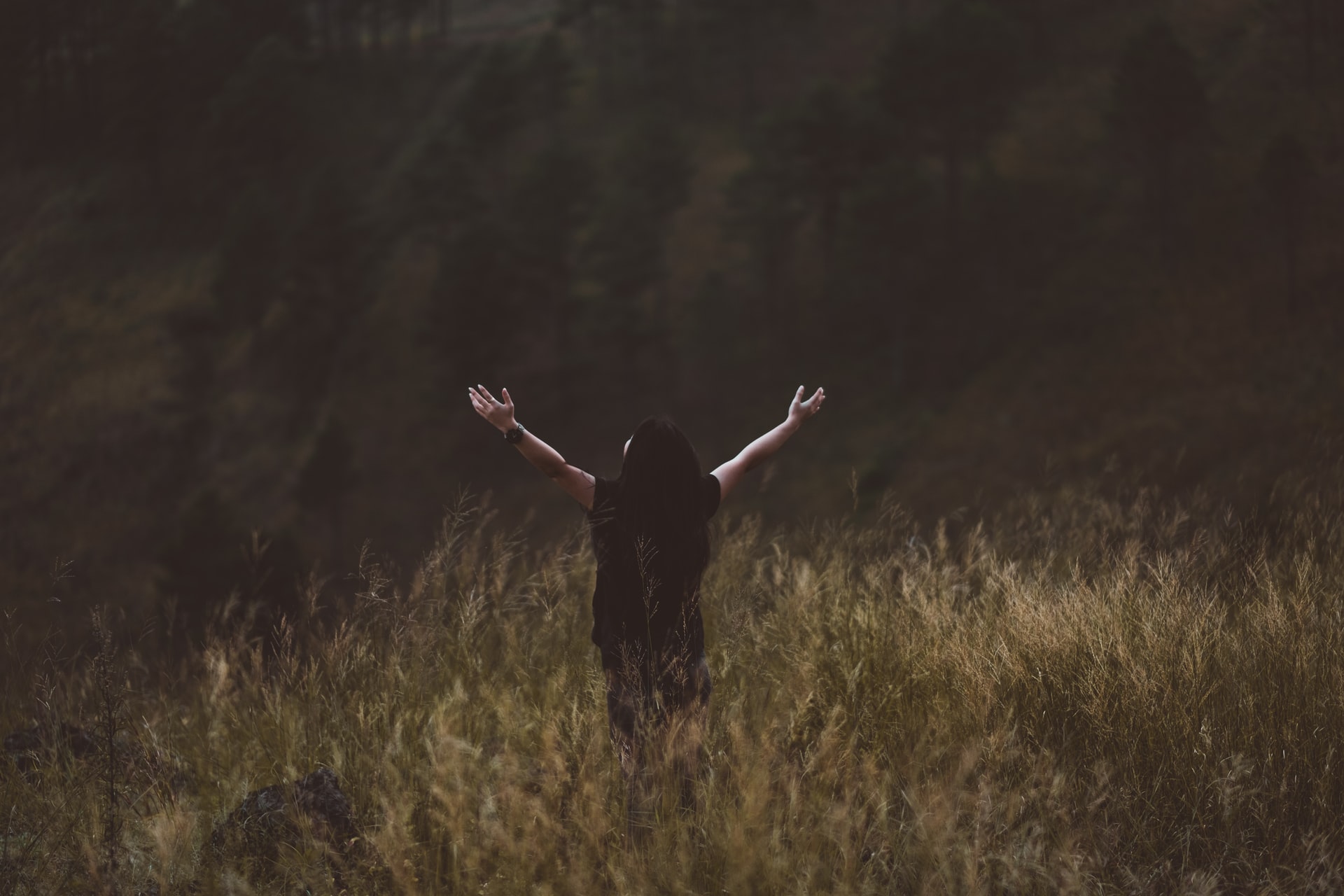 As they went down to prayer, the Holy Spirit fell on Richard Fitzpatrick, and he jumped to his feet and started to speak and praise God in other tongues, and then it was like an electric current that shot around the room, to Norman, another of our wonderful workers, who was getting ready to go on Navy 'West Pac' and needed the power of God on that boat, then to the teenagers, and then to all the other kids in the room. Every one of them was lost in the Spirit for hours!
I have seldom seen such a powerful move of God. Some of those kids had to be assisted to the motor cars several hours later. They were drunk in the Spirit of God. I was the most surprised person of all! I had not expected a move of this magnitude. God wants to baptize people in the Holy Ghost, and he will do it for you if you invite him to do it.
Here are two Scriptures that need to be looked at.
John 20:22: "And when he had said this, he breathed on them, and saith unto them, "Receive ye the Holy Ghost:"
After the resurrection Jesus appeared to his disciples, and the Bible says that "he breathed on them." Now, how do you breathe on somebody? You exhale, you breathe out on them. Then Jesus said to them, "Receive ye the Holy Spirit!" So, what is Jesus saying? He's breathing out, and now he's saying, you take it in, receive it in your spirit.
In John 7:37-38, Jesus cries out saying, "If you're thirsty, come unto me and drink." The Bible says, "this spake he of the Spirit," Vs. 39.
How do you drink? You take some water, and you receive it into you. You drink it. Now these are physical examples. You don't get the Holy Spirit by the drinking or the breathing. You get the Holy Spirit when your Spirit begins to do that. When you in your heart and spirit say, "Yes, Lord, I receive," the Holy Spirit comes in. That's what happened to Jim the night he received the Holy Spirit, there in the City of Durban in South Africa. A lot of people get down and pray, and they say, "Oh Lord, fill me, fill me, Lord!" instead of just receiving. Receiving is the way to get it. There's a difference between asking and receiving. Asking is passive, receiving is active! Yes, ask for the Holy Spirit, then begin to receive, just open up. Nobody else is going to come in except the Holy Spirit. Jesus is going to give Him to you. You just need to receive. The Bible teaches distinctly that it is a gift. You cannot earn it, or work for it. It is there for the taking. The Promise is for you, too!
Copyright 2006 © Jim Cole-Rous
To see more information on Jim Cole-Rous you may visit www.rousministry.org