Introduction
Today, I am going to focus on the sixth letter of John to the churches in Asia. It is found in Revelation 3:7-13. As we read this passage, five questions about world missions arise. The answers that Christ gave to these questions applied to the church at Philadelphia and apply to us with equal force today. The title of my message is "A Door No Man Can Shut!" I am writing especially to all of you who proclaim the gospel throughout the world.
Question 1: What message must we preach?
In verse 7 we read: "And to the angel of the church in Philadelphia write: He who is holy, who is true, who has the key of David, who opens and no one will shut, and who shuts and no one opens, says this:"
John is writing about Christ. Jesus Christ holds the key of David. The key of David is a metaphor (Isaiah 22:22) that indicates Christ's great power. It is solely through Christ that we can gain entry into the kingdom. Jesus declared (John 10:9), "'I am the door; if anyone enters through Me, he shall be saved, and shall go in and out, and find pasture.'" Moreover, He said, (John 14:6), "'I am the way, and the truth, and the life; no one comes to the Father, but through Me.'" We must preach that Jesus is the unique Son of God and Savior of the world.
The message that Christ is the only way of salvation has never been popular with the world. It is even less popular today. Jesus is the only way because He is the only one who could atone for sin. Jesus, the Son of God, died in our place. Let us believe on Him and put our trust in Him. And, as servants of the Lord, let us proclaim this message with full confidence and faith.
Question 2: What door of ministry has Christ opened for me?
In verse 8 Christ says, "'I know your deeds. Behold, I have put before you an open door which no one can shut, because you have a little power, and have kept My word, and have not denied My name."
We have learned already that Christ controls the entry into the Kingdom of God. In verse 8 Jesus was speaking about an open door of ministry. It is Christ who opens the doors of ministry for us. Not only does Christ open the doors, but He also supplies every need. Even though the saints at Philadelphia had but few resources, or little power, they would be able to pursue their mission. We, too, with our few resources will be able to minister. Our open door is a door that no man can shut.
Question 3: Will there be a harvest?
Verse 9 says "'Behold, I will cause those of the synagogue of Satan, who say that they are Jews and are not, but lie– I will make them come and bow down at your feet, and make them know that I have loved you."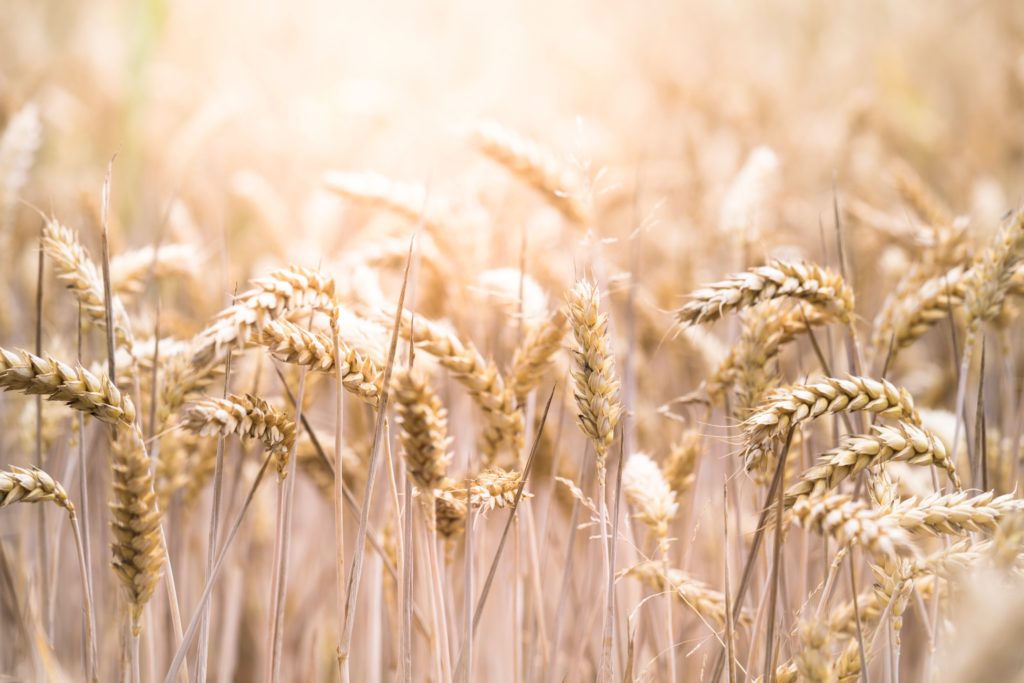 The Christians in Philadelphia were opposed by unbelieving Jews who slandered them. Because of the condition of their hearts, they were not true Jews. Jesus will make them come and bow down at the feet of the Christians. This may be in unbelieving submission, but it is more likely that many will come to know Christ. They will know that Christ loves the church. The harvest is a part of the reward!
We know there will be adversaries, but we know also that there will be a harvest. Through Isaiah (55:11): "So shall My word be which goes forth form My mouth; It shall not return to Me empty, Without accomplishing what I desire, and without succeeding in the matter for which I sent it." We can minister in confidence, knowing that there will be a harvest!
Question 4: Will Christ keep us from and through the tests?
Verse 10 declares: "'Because you have kept the word of My perseverance, I also will keep you from the hour of testing, that hour which is about to come upon the whole world, to test those who dwell on the earth."
In this passage, Jesus refers to a future hour of testing. When He says He will keep us "from" the hour of testing, does He mean He will keep us through the testing or deliver us out of it? Some believe that Jesus will keep the church through the coming tribulation. We who believe in the pre-tribulation rapture favor the view that He will take us out of the tribulation.
Nevertheless, we do know that Christ will keep us through many trials and tests. We know that Christ keeps us always in our walk with the Lord. Sometimes the saints of God have gone through great trials and have been delivered. Others have given their lives for Christ, but even in death, they are ushered victoriously into the presence of almighty God. Are you suffering today because of your ministry? God will be with you through the trial!
Question 5: What will be our reward?
Our ministry will not go unrewarded. God is fully aware of all that we have done for Him and His kingdom. According to verses 11-12:
11 'I am coming quickly; hold fast what you have, so that no one will take your crown.
12 'He who overcomes, I will make him a pillar in the temple of My God, and he will not go out from it anymore; and I will write on him the name of My God, and the name of the city of My God, the new Jerusalem, which comes down out of heaven from My God, and My new name.
Jesus talks about those who overcome. No doubt He is referring to overcoming all personal temptations and test. However, we can say, also, that He refers to being victorious in their mission, ministry, and witness. They have "open door which no one can shut."
Jesus is coming, and no one can take the crown of the saints. They must hold fast to what they have. The crown was the wreath awarded to the winner of an athletic content (I Corinthians 9:25; II Timothy 4:8). For ministers of the gospel, the harvest is a part of the reward.
Moreover, the saints will be identified with God. When we overcome, Christ will write three names on us: (1) God's name, (2) the name of the New Jerusalem, and (3) Christ's new name. When Christ returns He will have a name which only He knows (Revelation 19:12). And we will bear that name.
Conclusion
Yes, we must know and be committed to our message; we must know what door of ministry Christ has opened for us; we must believe there will be a harvest; we must have confidence that Christ will keep us through every test; and we must know that Christ will reward us abundantly for our faithfulness.
Today, I call upon you to renew your commitment to your calling. Let the Spirit fire you with new zeal. I am asking you to follow the command of Jesus who said: (verse 13): "'He who has an ear, let him hear what the Spirit says to the churches.'" NAU What is the Spirit saying to you today? Listen and respond.
George M. Flattery, Ed.D., is the founder of Global University and Network211.