Being Strong in Spirit Luke 1:80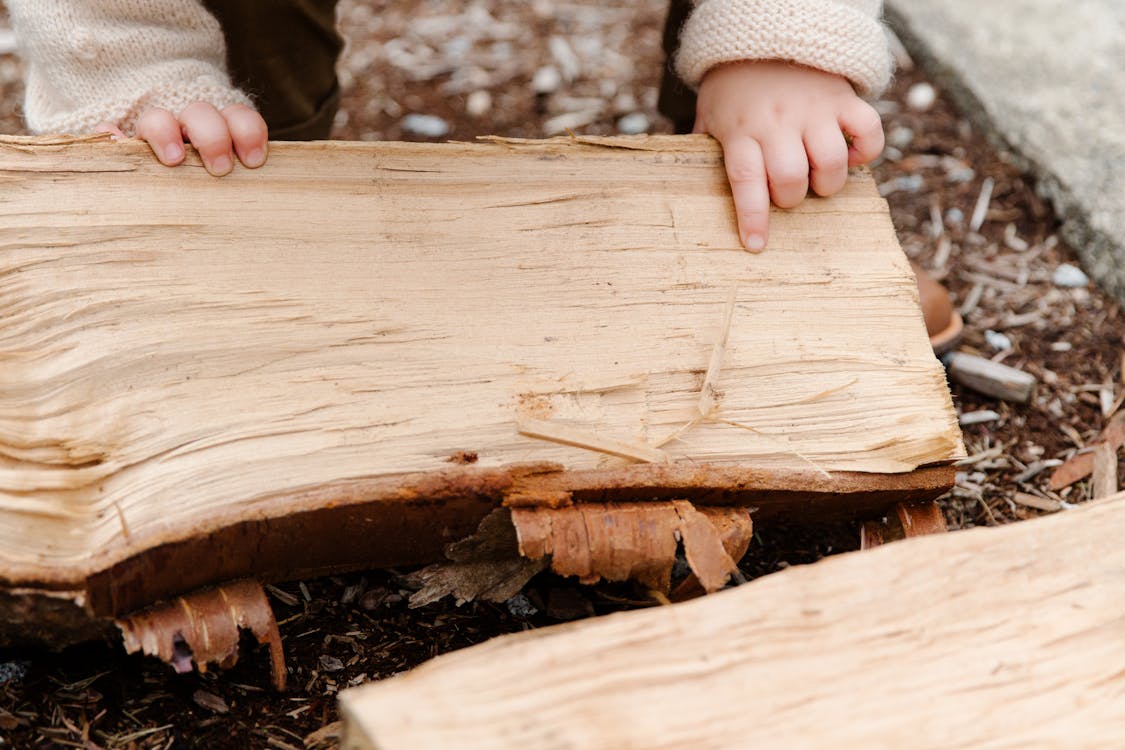 Thoughts about Being Strong in Spirit Luke 1:80
All of us face many problems in life. Whatever difficulties we face, the challenge which is common to all of them is to maintain a strong spirit while we search for solutions. Ultimately, our biggest battle is one of remaining strong in spirit.
For the next few days, I will concentrate on Luke 1:80 and the life of John the Baptist. Concerning him, Luke writes: "And the child continued to grow and to become strong in spirit, and he lived in the deserts until the day of his public appearance to Israel." As we think about John the Baptist, his life will inform and instruct us.
In Luke 1:80, it is not clear whether Luke meant that John the Baptist was strong in the Holy Spirit or strong in his spirit. We can solve this problem by simply thinking of John's spirit as being endued and inspired by the Holy Spirit. We know that John the Baptist had a strong relationship with the Holy Spirit. Thus, we can reasonably say that John was strong in both Spirit and spirit.
In my next "thoughts" I will discuss what being strong in Spirit/spirit means. We will study several passages of Scripture (Acts 19:21, John 4:24, and Romans 12:11) where, as in the case of John the Baptist, it is not clear whether Spirit or spirit is intended. We will discuss the Spirit/spirit and the intellect, the emotions, and the will. This should help us see what it means to be strong in Spirit/spirit.
More Thoughts about Being Strong in Spirit Luke 1:80
Luke's description of John the Baptist being "strong in spirit" could mean either Spirit or spirit. In my view, Luke probably meant that John's spirit was inspired and strengthened by the Spirit. Thus, we could say that John was "strong in Spirit/spirit."
We know that the Spirit had a strong role in John the Baptist's life. Concerning John, the angel Gabriel said (Luke 1:15): "he will be filled with the Holy Spirit while yet in his mother's womb." Many think this was fulfilled when Mary, the mother of Jesus, came to visit Elizabeth, the mother of John (Luke 1:41-44). Baby John leaped "for joy" in the womb of Elizabeth.
Although born in Old Testament times, John's experience was unique. It was not the usual Old Testament experience, nor was it a full New Testament experience. Gabriel's pronouncement leads us to think about the difference between John's experience in the Spirit and the New Testament believer's experience after Christ ascended into heaven.
John the Baptist was the last of the Old Testament prophets. He was the forerunner of Christ and lived in a time of transition which overlapped with the ministry of Christ. In some ways, his experience was an advance over the Old Testament but still short of New Testament experience.
What then is the difference? It is Christ and His redemptive work that make the difference! Our relationship with the Spirit in New Testament times centers on Christ. Our intellect, emotion, and will are all affected. In our next "thoughts" we will discuss the impact on our intellect.
More Thoughts from Luke 1:80
We will study how being strong in Spirit/spirit includes our intellect, emotion, and will. We will begin with some thoughts about the will. Through the will, we have the faculty of expressing purpose. A strong sense of purpose is part of being strong in Spirit/spirit. As an illustration, we will consider events in the life of John the Baptist.
John the Baptist had a strong sense of purpose. He knew that the angel Gabriel had said of him (Luke 1:17), "It is he [John] who will go as a forerunner before Him in the spirit and power of Elijah, to turn the hearts of the fathers back to the children, and the disobedient to the attitude of the righteous, to make ready a people prepared for the Lord."
Knowing his calling and destiny, John the Baptist began his ministry. Luke says (Luke 3:3), "And he came into all the district around the Jordan, preaching a baptism of repentance for the forgiveness of sins." The strength of John's spirit, which was inspired by the Spirit, was reflected in the strength of his message. He challenged the religious leaders, the hypocrites, and the unbelievers of his day with the message of repentance and salvation. His purpose and message were Christ-centered.
We, too, must be strong in spirit. We must be Christ-centered. Moreover, we must be related to the Holy Spirit in such a way that the Spirit inspires us and leads us. When we are, we can have a sense of purpose and destiny that will stabilize our lives.
More Thoughts about Being Strong in Spirit Luke 1:80
Another example of the strength of Spirit/spirit in decision making is the apostle, Paul. While Paul was in Ephesus, he made a major decision that affected the course of his life. Luke writes (Acts 19:21): "Now after these thing [events in Ephesus] were finished, Paul purposed in the Spirit [the/his] to go to Jerusalem after he had passed through Macedonia and Achaia, saying, 'After I have been there, I must also see Rome.'"
We might have expected Luke to write, "The Spirit told Paul to go to Jerusalem and then to Rome." Instead, he writes that Paul "purposed in the/his spirit" without clearly saying whether he meant the Holy Spirit or Paul's spirit. The answer, I believe, is that this was Paul deciding his spirit under the control and influence of the Holy Spirit.
Paul's determination to go to Jerusalem would be challenged. At Miletus, Paul sent for the elders of the church at Ephesus and said to them (Acts 20:22-23): "And now, behold, bound by the Spirit, I am on my way to Jerusalem, not knowing what will happen to me there, except that the Holy Spirit solemnly testifies to me in every city, saying that bonds and afflictions await me."
Later (Acts 21:1-14), when Paul arrived in Tyre on his way to Jerusalem, he looked up to the disciples (v. 4) who "kept telling Paul through the Spirit not to set foot in Jerusalem. We are struck by the fact that Luke, in this case, clearly intends to say the Holy Spirit. The Spirit enabled the disciples to make this statement.
Paul purposed in the Spirit/spirit to go to Jerusalem, but the disciples in Tyre kept telling Paul "through the Spirit" not to set foot in Jerusalem. How can we reconcile these positions? Paul probably understood the warning as conditional. In other words, "Do not go to Jerusalem unless you are willing to endure the dangers and consequences that await you." Whatever the case, Paul did not change his mind. He pressed on toward Jerusalem. He arrived in Caesarea and stayed in the home of Philip the evangelist.
A certain prophet named Agabus came down from Judea to speak with Paul. Luke tells what Agabus did and said (Acts 21:11): "he took Paul's belt and bound his own feet and hands, and said, 'In this way, the Jews at Jerusalem will bind the man who owns this belt and deliver him into the hands of the Gentiles.'"
Despite this warning, Paul was still determined to go to Jerusalem. He was strong in Spirit/spirit and told the disciples (21:13), "For I am ready not only to be bound but even to die at Jerusalem for the name of the Lord Jesus." Seeing Paul's commitment to follow the Spirit's leading whatever the cost, the disciples accepted Paul's decision as to the will of God.
More Thoughts about Being Strong in Spirit Luke 1:80
We have talked about being strong in purpose. This is an expression of our will. Today, we will discuss an aspect of being strong in intellect. Our concentration will be on being strong in worship or praise. Very often, when we speak of praise, we think of emotions. However, I would like to emphasize intellect and truth.
When John the Baptist was baptizing people in the Jordan river, the crowd wondered whether John was the Christ. He replied (Luke 3:16), "I baptize you with water; but One is coming who is mightier than I, and I am not fit to untie the thong of His sandals; He will baptize you with the Holy Spirit and with fire."
John's response reveals two things: (1) humility and (2) the recognition and exaltation of Christ. Both features are essential to praise and worship. Also, they are an expression of John's strength of Spirit/spirit. Because attitudes include both emotion and intellect, John the Baptist was worshipping with his heart and with his head! He was worshipping within the framework of truth.
As soon as John had baptized Jesus, the truth about His identity and standing with God was declared. Luke writes (3:22): "and the Holy Spirit descended upon Him in bodily form like a dove, and a voice came out of heaven, 'You are My beloved Son, in You I am well-pleased.'" This voice confirmed the truth that John the forerunner came to proclaim. Jesus was worthy of all praise.
More Thoughts About being strong in Spirit Luke 1:80
John the Baptist was strong in Spirit/spirit. Being strong in Spirit/spirit involves the will, the mind, and the heart. Strength of will often results in having a clear purpose. Strength of mind often results in praise to God. We will continue our discussion of praise and worship today.
Jesus was on His way from Judea to Galilee when he passed through a city of Samaria called Sychar. There, at Jacob's well, He talked with a woman of Samaria who came to draw water. Near the end of the conversation, Jesus declared (John 4:24): "God is spirit, and those who worship Him must worship in spirit and truth."
To be strong in spirit, one must worship in spirit and truth. A couple of points can be made. First, I take the word spirit to mean Spirit/spirit. The Holy Spirit and the human spirit are involved. Second, the spirit is connected by the word "and" to the word truth. This suggests that truth is the aspect of the spirit which Jesus intended to emphasize. Given this, we can see that worship and praise involve the intellectual life of worshippers.
The woman of Samaria acknowledged the need for worshipping in truth. She said (4:25), "I know that Messiah is coming (He who is called Christ); when that One comes, He will declare all things to us." Then Jesus said (4:26): "I who speak to you am He." Later, Jesus declared (John 14:6) to Thomas, "I am the way, and the truth, and the life; no one comes to the Father but through Me." Thus, the truth centers in Jesus Christ–in His person, His actions, and His words. True worship is worship in the framework of truth.
If we desire to be strong in Spirit/spirit, we should actively worship God in spirit and truth. We cannot have true revival without involving the mind as well as the heart. When the truth is touched by the Spirit, it ignites in our hearts. We then express our emotions in the right direction and with the right emphasis. We will then "do" the truth as well as "know" the truth.
More Thoughts about Being Strong in Spirit Luke 1:80
Being strong in purpose (will) and praise (intellect) are aspects of being strong in Spirit/spirit. Another aspect is being strong in passion (emotions). This will be our topic today.
The zeal of John the Baptist is well known. It is not so much that Luke says, "John the Baptist fervently ministered" as just the overall description of his ministry. According to Luke (3:4), Isaiah predicted that the forerunner would be "The voice of one crying in the wilderness." When you read John's message, you don't get the image of timidity. A message such as John declares usually is delivered with much fervency.
John the Baptist proclaimed (Luke 3:8-9) this message: "Therefore bear fruits in keeping with repentance, and do not begin to say to yourselves, 'We have Abraham for our father,' for I say to you that from these stones God can raise
up children to Abraham. Indeed, the ax is already laid to the root of the trees; so, every tree that does not bear good fruit is cut down and thrown into the fire."
The passion of John the Baptist sprang from his allegiance to Christ. He was anointed to be the forerunner of Christ. This well of passion and motivation was very deep in his life. When we are fully committed to Christ, we will be strong in Spirit/spirit and have that same passion for the proclamation of the gospel.
More Thoughts about Being Strong in Spirit Luke 1:80
John the Baptist was strong in Spirit/spirit. This suggests that he was strong in will, intellect, and emotions. Respectively, this further suggests that John was strong in purpose, praise, and passion.
The apostle Paul, like others before him, was strong in passion. He exhorts the Romans (12:11) to be: "not lagging behind in diligence, fervent in spirit, serving the Lord." We might say that he urges the disciples to be "on fire" for the Lord.
There are two sides to this coin. On side one, the Romans are exhorted not to be slothful, lazy, or lacking in diligence. It's not enough to have passion; the passion must be implemented and fulfilled. Turning to side two, the Romans should be "fervent in Spirit/spirit." They should be inspired by the Spirit and passionate about their mission.
Paul wrote to the Colossians about his goal of teaching everyone with all wisdom so that he might present every man complete in Christ. Then, concerning this goal, he said (1:29): "For this purpose I also labor, striving according to His power [energy], which mightily works within me." Fervency and passion spring from the energy of the Holy Spirit. Although Paul works, it is the Spirit who works in him mightily. As a result, he is strong in Spirit/spirit.
Would you be strong in Spirit/spirit? Then, let the fire of God touch your spirit! As Paul exhorted, be fervent in Spirit/spirit. When the fire burns, the energy is there to accomplish the task that God has given to you. God's energy will work in you mightily.
More Thoughts about Being Strong in Spirit Luke 1:80
Today, I will make some concluding remarks about being strong in Spirit/spirit. Although we can be strong, it will not always be easy. All of us face times when our endurance, our ability to face challenges, and our will to pursue goals are tested. An example of strength is John the Baptist.
When John the Baptist was in prison, he experienced a low point in his life. It may be that his physical surroundings depressed him. When we suffer physically, our spirit can be affected. John sent two of his disciples to Jesus asking (Luke 7:19): "Are You the Expected One, or do we look for someone else?" This surprises us because the Messiahship of Jesus was the very truth John came to proclaim. John was shaken at the point of his strength.
When John's disciples came to Jesus, He was working many miracles. Jesus sent them back to John with a glowing report of what He was doing. It appears that this message satisfied John the Baptist. Concerning John, Jesus concluded (Luke 7:28): "among those born of women there is no one greater than John, yet he who is least in the kingdom of God is greater than he."
Like John the Baptist we can be strong in Spirit/spirit. This includes being strong in purpose, praise, and passion. Putting all this together, we can be powerful servants of the Lord. We can make a difference. I pray that the Holy Spirit will strengthen us all in spirit today.
George M. Flattery, Ed.D., is the founder of Global University and Network211.
Excerpts transferred from a series originally posted on Dr. George's Facebook.