1 Timothy 6:1-26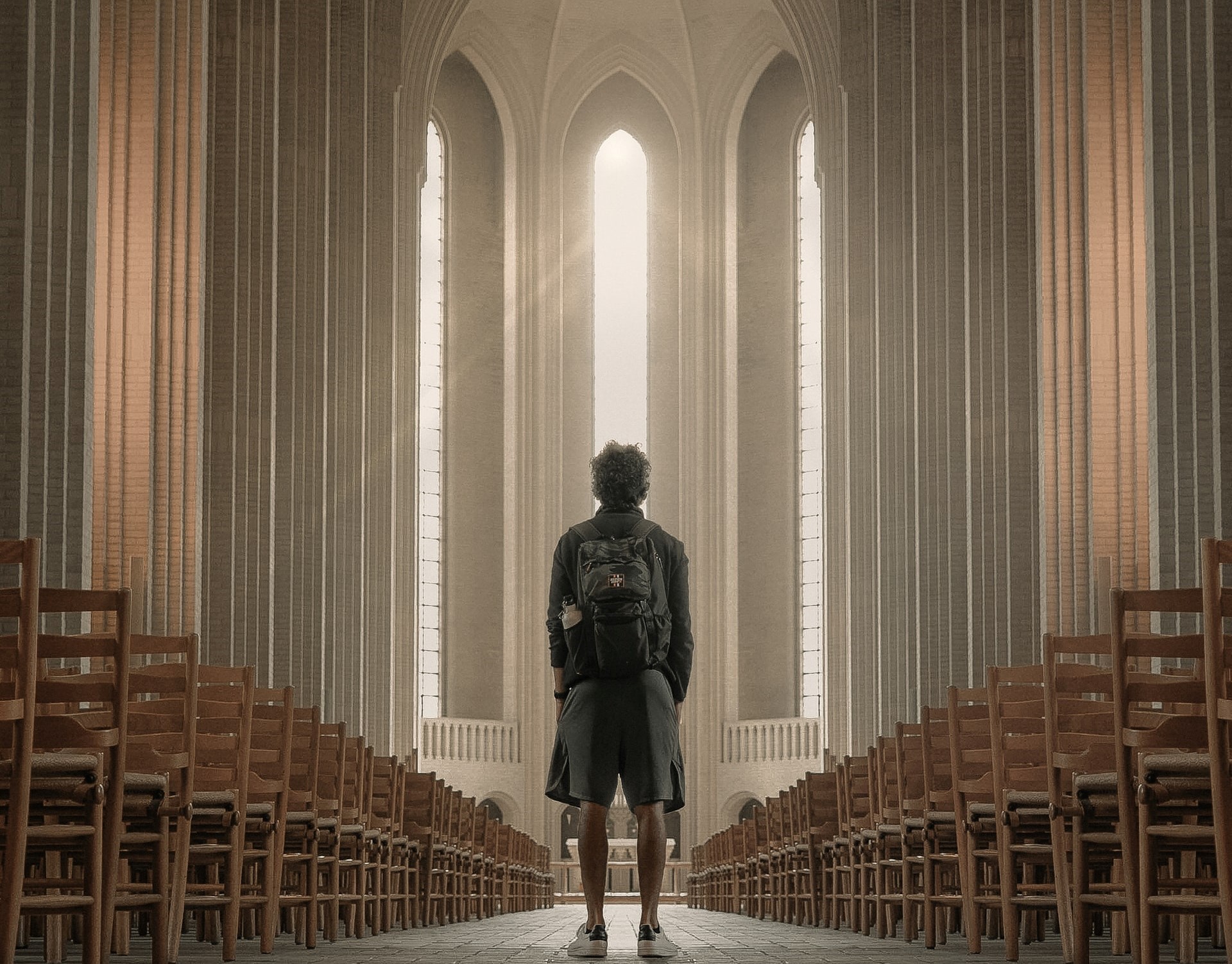 Thoughts about 1 Timothy 6:1-3
Paul has taught Timothy how to lead various groups of believers in the church at Ephesus. In 6:1-3, he tells Timothy what slaves ought to do. Paul writes these comments:
"Let all who are under the yoke as slaves regard their masters as worthy of all honor so that the name of God and our doctrine may not be spoken against. 2 And let those who have believers as their masters not be disrespectful to them because they are brethren but let them serve them all the more because those who partake of the benefit are believers and beloved. Teach and preach these principles."
First, in verse 1 Paul speaks to all slaves including those who are slaves of unbelievers and slaves of believers. Although Paul does not explicitly mention the unbelieving masters, the mention of believers as masters in verse 2 stands in contrast to "their own masters" in verse1. Thus, unbelieving masters are included.
Second, Paul does not start an immediate social and political revolution. Rather, he teaches that the slaves of his time should be respectful to their masters. The believing masters are brothers. However, even the unbelieving masters should be respected.
Third, "Let each man remain in that condition in which he was called. 21 Were you called while a slave? Do not worry about it; but if you are able also to become free, rather do that. 22 For he who was called in the Lord while a slave, is the Lord's freedman; likewise, he who was called while free, is Christ's slave. 23 You were bought with a price; do not become slaves of men. 24 Brethren, let each man remain with God in that condition in which he was called" (1 Corinthians 7:20-24 NAS).
All this does not mean that Paul condoned slavery as a social institution. He simply presented very practical advice for behavior in each and contemporary situation. The principles that he enunciated, along with other Biblical writers, led to the abolishment of slavery. For this deliverance, we thank God.
More Thoughts from 1 Timothy 6:1-10
Once again Paul turns to the subject of false teachers (see 1:3-11 and 4:1-5). The false teachers advocate a doctrine different than what Christ taught. The doctrine they taught did not conform to godliness. The source of the doctrine taught by Paul and the apostles was Christ.
Concerning anyone who is a false teacher, Paul says: "4 he is conceited and understands nothing; but he has a morbid interest in controversial questions and disputes about words, out of which arise envy, strife, abusive language, evil suspicions, 5 and constant friction between men of depraved mind and deprived of the truth, who suppose that godliness is a means of gain" (verses 4-5).
The false teachers think that godliness is a means of gain. Here, the phrase "means of gain" at least includes greed for money. I say "includes" because there are other forms of greedy gain. False teachers can succumb to those as well. In contrast to this kind of gain, Paul says that godliness is "a means of great gain, when accompanied by contentment" (verse 6). In other words, when we are content, and not greedy, we will gain what money cannot buy.
In verse 10 Paul says, "For the love of money is a root of all sorts of evil, and some by longing for it have wandered away from the faith and pierced themselves with many a pang." True teachers experience the gain of contentment. They know the joy of putting their trust fully in the hands of a loving God. This includes providing for their needs, financial and otherwise, but not in the sense of loving money.
More Thoughts about 1 Timothy 6:11-16
In the paragraphs below Paul is nearing the conclusion of his letter to Timothy. In verses 11-16 he writes his charge to Timothy. Then, in verses 17-19, he tells Timothy how to teach and deal with those who are wealthy. Today, I will post these paragraphs. I may comment briefly about them tomorrow.
"11 But flee from these things, you man of God; and pursue righteousness, godliness, faith, love, perseverance, and gentleness. 12 Fight the good fight of faith; take hold of the eternal life to which you were called, and you made the good confession in the presence of many witnesses. 13 I charge you in the presence of God, who gives life to all things, and of Christ Jesus, who testified the good confession before Pontius Pilate, 14 that you keep the commandment without stain or reproach until the appearing of our Lord Jesus Christ, 15 which He will bring about at the proper time– He who is the blessed and only Sovereign, the King of kings and Lord of lords; 16 who alone possesses immortality and dwells in unapproachable light; whom no man has seen or can see. To Him be honor and eternal dominion! Amen.
"17 Instruct those who are rich in this present world not to be conceited or to fix their hope on the uncertainty of riches but on God, who richly supplies us with all things to enjoy. 18 Instruct them to do good, to be rich in good works, to be generous and ready to share, 19 storing up for themselves the treasure of a good foundation for the future, so that they may take hold of that which is life indeed."
Your comments about these verses are welcome. What application to life today would you make? Paul had high regard for Timothy. Because he did, Paul called on Timothy to maintain his faith in Christ with the highest of standards.
More Thoughts about 1 Timothy 6:17-19
Paul tells Timothy what to teach those who are rich. Paul names several ideals that rich people should pursue. First, rich people should not be conceited. The temptation is for people who have done very well to think that they alone have made this happen. Second, rich people may fix their hope on the uncertainty of riches. Instead, they should count on God who richly supplies us with all things to enjoy.
Although Paul names these temptations, he is not saying that all rich people have succumbed to them. Many rich people are quite humble and do depend on God. Nevertheless, these are temptations that have a special temptation for those who are wealthy.
On the positive side, Paul tells Timothy to instruct rich people to "do good, to be rich in good works, to be generous and ready to share" (verse 18). In so doing they will store up "for themselves the treasure of a good foundation for the future" (verse 19). The prize for them will be to take hold of that which is life indeed.
After speaking to Timothy about how to instruct the rich, Paul gives his final word to Timothy himself. He admonishes Timothy in this way: "20 O Timothy, guard what has been entrusted to you, avoiding worldly and empty chatter and the opposing arguments of what is falsely called "knowledge "– 21 which some have professed and thus gone astray from the faith. Grace be with you."
Summary
Yesterday, I completed my postings on 1 Timothy. Today, I will list very briefly some of the main content of this letter. The letter is commonly called a pastoral epistle. It very definitely is pastoral by nature. It is a virtual manual on how to lead a local church. In today's terminology, we could say that Timothy was the lead pastor at Ephesus. The apostle Paul was his patriarchal mentor and guide.
There were problems in the church. The major problem was that false teachers were trying to persuade the people to follow them. One of the issues was the relationship between the Law and the Gospel. Properly used, the Law was good, but it was not in the way that the false teachers wanted to use it. Another problem that surfaced was a love for money.
Paul lifted up Jesus Christ and presented Him as our hope. In 3:16, Paul said: "He [Jesus] appeared in a body, was vindicated by the Spirit, was seen by angels, was preached among the nations, was believed on in the world, was taken up in glory."
Regarding his own life, Paul presented himself as the worst among sinners, but he was graciously saved through faith in Christ. God poured out His grace on Paul so that Christ Jesus might display His unlimited patience as an example for those who would believe in Him.
Paul was very intent on supporting Timothy as the lead pastor in Ephesus. He strongly encouraged Timothy to remain faithful to God and His Word. Also, he taught Timothy how to deal with various groups in the church. In 6:11-16 Paul wrote a beautiful "charge" to Timothy. All ministers would benefit by applying this charge to their ministry.
Regarding appointing other leaders, Paul maintained that Timothy should not be hasty in appointing them.
Much of Paul's letter had to do with how Timothy should deal with various groups. These groups included elders, deacons, men, women, older men, older women, younger men, younger women, widows, women in ministry, and slaves. Also, Paul taught that the saints ought to respect the civil authorities.
When we read Paul's letter to Timothy, we understand a lot about the church at Ephesus. It was a thriving church, but one that had some problems. Many of these same problems can surface in the life of a church today. Paul gives his teaching on how to deal with these problems.
George M. Flattery, Ph.D., is the founder of Global University and Network211.
Excerpts transferred from a series originally posted on Dr. George's Facebook.