We can't ignore women. Beginning with the Garden of Eden in the Book of Genesis, the Bible reveals women as key participants in God's promised salvation through His Son — and as objects of Satan's schemes to undermine God's redeeming purposes.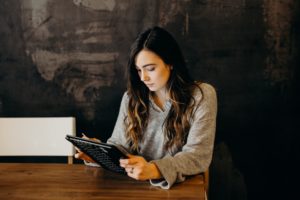 Our planet is home to an estimated 3.5 billion women and girls.1 These aren't just statistics; they represent people to whom God has called His Church to bring the good news of Jesus. They comprise 49.6 percent of the world's total population.2
Among them, an estimated 35 percent (1.2 billion) have experienced sexual violence.3 In times of armed conflict or natural disasters, with their accompanying breakdown of social, political, and family infrastructure, women and girls are especially vulnerable to acts of sexual violence. And many cultures view a sexually violated female as damaged goods, condemning her to a life of sexual exploitation and slavery.
Staggering numbers of the world's female population are wounded women, often bearing deep scars that only Jesus can heal. And because of cultural, religious, and social norms, a majority of women in the world who need our Savior are only accessible through other women passionate to share the Jesus they love.
Fiona Bellshaw is one such passionate lady taking Jesus to women from the nations in her city of Madrid, Spain. Scottish-born, Bellshaw went to Spain with her missionary parents, where she met and married a young minister, Juan Carlos Escobar, who later became the Assemblies of God superintendent for Spain.
A pastor's wife, Bellshaw noticed non-Spanish young women forced to work as prostitutes on Madrid's streets. Bellshaw began to befriend women one by one as God led her, offering them friendship, prayer, and Jesus. She sought and received permission to visit trafficked women held at the Center for Internment for Foreigners. There she ministers to ladies awaiting release to the streets or deportation.
Last year, Bellshaw and her women's team ministered to women from 34 nations (including Islamic countries), praying with them for help, healing, spiritual deliverance, and salvation. Some women have received water baptism and are on the discipleship journey, becoming women of God. Bellshaw is a 21st century evangelist.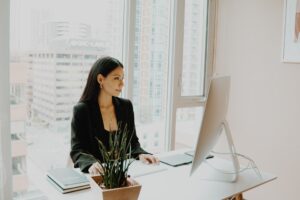 So is Connie Weisel, women's pastor at First Assembly of God in Fort Myers, Fla. Committing her life fully to Christ at age 38, Connie was a successful businesswoman. Then, in 1991, she started a Monday night class at the church called "Help for Hurting Women" to reach out to women like herself who needed a healing journey with Jesus. Women of all ages, social strata, and ethnic backgrounds came from across southwest Florida for a night of praise reports, prayer, Bible study, and personal ministry. HHW has met every Monday night, except for national holidays, for 23 years. Over those years, 46,000 women have attended, with 3,450 coming to Christ for the first time or rededicating their lives to Him.
"It is simply amazing how thousands have come to redemption and wholeness in such a simple setting," Weisel says. "We have been faithful to just be there, week after week, with love and comfort for women — no matter what the issues may be."
Weisel and her leadership team do not wait for hurting women to find them. They seek and follow the Spirit's lead all week long, wherever they go — in restaurants, grocery stores, and other business places — and invite women to meet them at HHW.
Weisel and her team believe in casting the net for those who need Jesus. As a result, Help for Hurting Women is a meeting place for miracles of salvation and healing.
In Mumbai, India, Bombay Teen Challenge women outreach workers minister each year to thousands of women and girls in prostitution. Rescued brothel madams and women formerly enslaved in prostitution now serve as some of the most powerful evangelists. Today, they fearlessly take Jesus to women in bondage who are desperate for deliverance. Like 21st century Mary Magdalenes, they share the good news that Jesus is alive and moving in the world (John 20:18). In the face of hell, they cast out demons and set women free.
Yes, Satan has targeted women since the Garden. But God has a greater redemptive plan for the women and girls of the nations. And He still calls courageous daughters to do the greatest work of evangelism among them. God does not ignore the women of the world. Neither can we.
BETH GRANT, missionary educator, cofounder of Project Rescue, and executive presbyter for the General Council of the Assemblies of God, representing credentialed women ministers
Notes
1. Census.gov
3. who.int