For the Son of Man came to seek and to save the lost (Luke 19:10).
Christ Jesus came into the world to save sinners … (1 Timothy 1:15).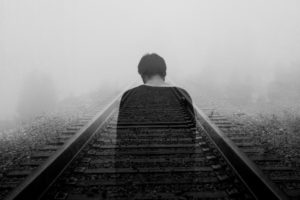 We sat in a courtyard on the outside wall of a famous temple. I was with friends who had invited me to join them in researching one of the world's most unreached people groups. I sat facing 200 to 300 older people, chatting in animated fashion. Behind us was a shrine. We learned the people would spend a month in the capital city doing religious rituals before heading back to their villages.
It was a profoundly moving moment for all of us as the reality struck so forcefully that all of these elderly people were beyond the reach of any Christian witness. Near the end of their lives, living in a people group with some of the least access to the gospel in the world, they faced eternity with no knowledge of the saving message of Jesus.
I have spent nearly 28 years living among a Buddhist people whose population includes only 0.3 percent of Protestant Christians of any stripe. Surrounding me are millions of people who have yet to meet a Christian or hear a relevant presentation of the gospel. Isolation from the Christian message is not an intellectual concept of academic interest for me. The spiritually lost state of humanity disturbs me. There are days when it feels overwhelming.
As we walked away from the courtyard that day, my eyes filled with tears, and my heart grew burdened in prayer. In today's world, referring to people as lost and separated from God is unpopular, particularly in the west. Those who claim all paths lead to God would call my burden for these people misplaced. The Scriptures answer the objections and questions of Christians and non-Christians alike. We must go back to the Bible to see what it means to be lost and how we should respond to a lost world.
THE HIGH COST OF BEING LOST
When Jesus defined His reason for coming into the world as "to seek and to save the lost," He concisely framed His mission in ideas that are central to biblical faith. The Bible teaches that God created people in His image to enjoy a relationship with Him. Human rebellion broke that relationship. From God's perspective, we are lost. We wandered far from our intended purpose of experiencing a relationship with Him and our intended destination of living in His presence as His people. Because our spiritual condition came about as a result of our own free choice, we are liable to judgment for our sin and rebellion. To be lost means we are in need of salvation from judgment as well.
The Bible's view of humanity as lost, separated from God, and in need of salvation and deliverance from judgment is at the heart of God's redemptive project. It is also the fundamental position for understanding the whole of Scripture. Author and theologian Chris Wright says, "The whole Bible could be portrayed as a very long answer to a very simple question: What can God do about the sin and rebellion of the human race?"1
The Book of Genesis narrates not only how humanity becomes lost but also the high cost of their downfall. When Adam and Eve disobeyed God, there were consequences that are temporal and spiritual. In Genesis 3, the Fall shatters all the dimensions of human life — spiritually with God, socially with other humans, and environmentally with the creation.
Wright observes that Genesis 3–11 reveals the basic infrastructure of God's creation project and the elements of His grace. "But at another level everything is tragically adrift from the original goodness of God's purpose," he says. "The earth lies under the sentence of God's curse because of human sin. Human beings are adding to their catalog of evil as the generations roll past — jealousy, anger, murder, vengeance, violence, corruption, drunkenness, sexual disorder, arrogance."2
The problems we see in the early chapters of Genesis and in our societies today are symptoms that flow from our broken relationship with God. Being spiritually lost brings dreaded consequences for the quality of human life. Paul says present human experiences reveal God's wrath (Romans 1:18), and people reap the results of their actions in this life (Romans 1:24–32).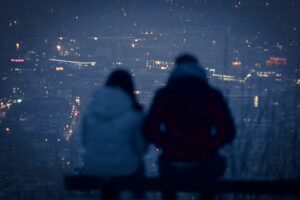 However temporal, judgment and the fruit of sinful behavior in this life foreshadow even more serious spiritual consequences. In the Garden, God warned Adam and Eve the consequence of disobedience would be death (Genesis 2:17). As we move through the Bible, the Holy Spirit progressively reveals more about spiritual death and a Day of Judgment for sins. The hope of the righteous and the fate of the wicked begin to take shape in the Old Testament. By the time of the New Testament, there is an expectation of a coming day of wrath — beginning with the preaching of John the Baptist in Matthew 3:7.
But it is in the words of Jesus himself that we find the most explicit teaching about the Last Judgment. Using a variety of imagery, Jesus talks about hell and judgment as horrible realities.
The rest of the New Testament holds this same view. We are, as a consequence of humanity's fallen nature, objects of wrath (Ephesians 2:3). There is a coming time of wrath (Romans 5:9; 1 Thessalonians 1:10). The wages of sin is death (Romans 6:23). Humans are destined to die once and then face judgment (Hebrews 9:27). There is a Day of Judgment and destruction of ungodly men (2 Peter 2:9). The Book of Revelation reveals a final Great White Throne of judgment for those who reject Christ (Revelation 20:11–15).
Sincere Pentecostal interpreters who take the Bible seriously wrestle with how to understand these texts that teach about hell. These truths are incomprehensible in terms of our own human experience. Face-to-face with eternal realities, human language fails, and we reach the limits of our understanding. The images, most of them from Jesus himself, are intense: the fiery furnace, fire that never goes out, the undying worm, darkness, weeping and gnashing of teeth, eternal fire prepared for the devil and his angels, eternal punishment, a lake of fire, and separation from the presence of the Lord. Scholars who disagree on details generally agree that hell is a place of unfathomable misery but that the Bible is more concerned with presenting the seriousness of the coming judgment than explaining the precise nature of hell.3
The lost state of people apart from God and their coming judgment are biblical truths that are uncomfortable and raise many questions. Non-Christians scoff at such notions, and Christians increasingly disregard the Bible's teachings on heaven and hell. Only 11 percent of American Christians believe there is one right religion, according to a 2007 Faith Matters Survey.4 This means that many who self-identify as Pentecostal Christians no longer believe God will judge those who reject the gospel since, in their view, there are multiple effective ways for people to know God and live with Him eternally.
The idea that people are spiritually lost and facing God's judgment offends non-Christians, who see it as a reason to attack the character of God. They point to the biblical teaching of hell as a moral flaw in God, calling Him a sadistic torturer for punishing people eternally with conscious torment.
In such an environment, the Church must do its homework to articulate biblical faith clearly. We need the Spirit's guidance and great wisdom as we engage unbelievers with biblical truth.
While contemplating eternal judgment is painful, we cannot jettison the idea because of our discomfort. Neglecting these truths demeans all that the Bible says about God, sin, and the work of Jesus on the cross. We must remember that while the Bible is very clear about judgment, it is also very clear about two other things: human freedom and the great lengths to which God has gone to bring salvation to us. Those sincerely asking difficult questions should be encouraged to look at the biblical evidence of human choice. John reminds us that Jesus "came to that which was his own, but his own did not receive him" (John 1:11) and that while light has come into the world, humanity "loved darkness instead of light because their deeds were evil" (John 3:19). Paul tells us that humans "suppress the truth by their wickedness" and are without excuse because they have rejected the knowledge of God available to them in creation (Romans 1:18–20). The Book of Revelation reveals that even in the midst of horrific judgments, people living in the last days will "not repent of the work of their hands" (Revelation 9:20).
One scholar says that hell is proof of how much God values human freedom; ultimately, He will not force people to dwell eternally in His presence who do not want to be there.5 While the Bible is realistic about the human condition, it is a Book about hope and a rich salvation offered to all. Our response to the spiritually lost is rooted in God's response.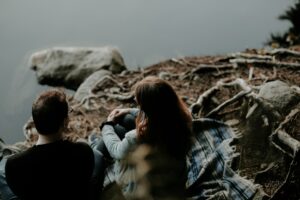 WHAT CAN WE DO ABOUT THE LOST TODAY?
For people who believe the Bible's teachings about lost humanity, the task can seem overwhelming. They may wonder whether their efforts can make a difference or whether they should even bother getting involved. Yet the same biblical texts that speak of judgment also proclaim that God has made a way of salvation from sin; the sinner can reconcile with the living God. These powerfully motivating promises keep me engaged with lost people.
The Bible is all about good news. It is the grand story that makes sense of all things, assuring us one day God will put all things right (Ephesians 1:10). Jesus gave His life as a ransom for many (Mark 10:45). He calls us to help in His mission of seeking and saving the lost. He said the Heavenly Father is not willing that any be lost (Matthew 18:14) and that there is great joy in heaven over one sinner who repents (Luke 15:7,10). Through His work on the cross, Jesus delivers us from the wrath to come (Romans 5:9; 1 Thessalonians 1:10). Paul says Jesus came into the world to save sinners (1 Timothy 1:15). The good news is that Jesus destroyed death and brought life and immortality to light through the gospel (2 Timothy 1:10). God entrusts us with a wonderful message to tell the world.
The lost state of the world must not paralyze us into inaction. Instead, the greatness of Christ's salvation should mobilize us to declare to the nations what He has done. As in past generations, taking this good news to the lost — geographically and culturally, near and far — is the heart of Pentecostal missions. Acts 1:8, which promises Spirit empowerment to bear witness to the very ends of the Earth, has a special place in Pentecostal missions history and remains relevant for today's Church.
Today we are more aware than ever that while all people are equally lost, not all have equal access to the good news. Those who study the status of the Christian faith among the various people groups of the world estimate that 86 percent of the Buddhist, Muslim, and Hindu populations do not know a single Christian.6
What can we do in this moment in our history? While lost people are everywhere around us, some groups have less access to the gospel and need special attention. I believe the Assemblies of God (USA) can have strategic impact among three specific groups of lost people that represent the great missional challenges of access to the good news in our time.
1. The growing number of "nones" and those disenchanted with organized religion. Religious polls show that some 20 percent of Americans mark "no religious preference" on surveys of religious adherence, and the number of those disenchanted with the Church continues to increase.7 It is not enough for us simply to "shift the saints" around while the "nones" grow increasingly distant from the Christian faith. These people are not surfing our websites or visiting our services. We need to find them and develop loving, redemptive relationships with them.
2. The diverse people groups from around the globe living in the U.S. The countries of the world have come to America, and many of them are from places with very little access to the gospel. These are the lost who are culturally distant but geographically near to us. Who will step out of their comfort zones to reach out to them in love?
3. The ethnolinguistic groups with little or no access to the gospel. A strategic cross-cultural mission priority must be putting boots-on-the-ground workers to live and bear witness among the 86 percent of the Hindu, Muslim, and Buddhist populations and the 20 countries of post-Christian Europe that are less than 1 percent Pentecostal Protestant.
This is the moment in which we live. God has called us — individually and as a Movement — to himself for a purpose. However, persevering and doing the hard labor of reaching the world requires a renewed biblical vision of the spiritually lost and a supernatural burden from the Holy Spirit to do something to help them.
THE LOST AND OUR NEED OF THE WORK OF THE SPIRIT
In Genesis 3:9, God called out to Adam: "Where are you?"
These words reveal the seeking heart of God for His lost children. Our response to the challenge of the lost must start here. The Spirit makes us coseekers with the triune God and pours into us divine passion and longing for lost humanity.
Caring about the eternal, spiritual welfare of others is not natural. It is natural to tend to our own needs, and those of our families and friends. But it is a work of the Holy Spirit to change our hearts to follow His lead in seeking to engage lost people, no matter the cost.
Recently I was reviewing our Pentecostal mission history as background material for a writing assignment. One of the things that jumped out at me was the simple logic of early Pentecostals about missions. As they saw it, the Spirit comes so we can have power to take the gospel to the uttermost parts of the earth —
to every tribe, tongue, and nation.
It made me wonder what would happen if we returned to that kind of simplicity and pared ourselves down to a laser focus on taking the
gospel to lost people locally and to the tribes and tongues with the least access to the good news globally. I believe it would renew us. Why? Because it would break us. In our own power, we simply cannot do it — not with our dollars, manpower, technology, or techniques. We do not know how to do it, and we will die as we try to do it. It will drive us to repent of our idolatries of human and technological ability and fall on our faces before God to seek mercy, power, and divine strategies from the Spirit.
In August of this year, the Assemblies of God in the United States celebrates its 100th anniversary. We have much cause for rejoicing. The accomplishments wrought by God's grace in the past century are stunning. But to reach lost people in this day and hour, we need the Holy Spirit to fill us anew. We need to become people who are Pentecostal by desperation because we now know the toughest, most daunting tasks remain. The challenge of reaching the 20 percent of American society that are the "nones" and the peoples of the world with least access to the gospel stretches us beyond our human ability.
A laser focus on the lost will renew us as the Spirit's zeal for lost humanity releases the multiplying and unifying power of a vision deeply rooted in the heart of God. It will give us a purpose bigger than our personal pursuits and agendas. When people become broken for the lost who are geographically and culturally far from them, they will begin to see the lost who live across the street with different eyes. People who get on fire to reach unreached people groups will start to view their neighbor differently, while people who begin to engage their neighbor across the street will better understand the complexities of reaching lost people across the globe. The critical priority of boots-on-the-ground workers among unreached people groups will become clear.
I have this crazy dream. We have nearly 13,000 churches in the United States, nearly all meeting in some kind of rented or owned structure. What would happen if a movement of the Spirit — not driven by pastors, not programmed out and pushed, but simply working in the hearts of people — turned these nearly 13,000 places into houses of prayer for their nation and the nations? What would happen if people confessed their sins, repented of their idolatries, and acknowledged their inabilities to bring Christ to their lost neighbors, the diverse cultural groups of their own nation, and the unreached people groups around the world?
Praying, telling, sending: That is the response the Holy Spirit has always stirred in His people as He draws them to participate in God's mission. The Christians with me in the courtyard that day were there because of a burden from the Holy Spirit. They are bathing that people group in prayer and are actively working to equip and send workers who will be linguistically and culturally competent to tell the story of Jesus.
If it is too late for those elderly people in the courtyard, there is still hope for vast numbers of people stretching from your town to the corners of the globe. They need to hear a loving invitation to experience the salvation Jesus brings. They need to come home to their Heavenly Father and be lost no longer.
NOTES
1. Christopher Wright, The Mission of God: Unlocking The Bible's Grand Narrative (Downers Grover, Illinois: IVP Academic, 2006), 195.
2. Ibid., 198.
3. See William Crockett, Four Views On Hell (Grand Rapids, Michigan: Zondervan, 1996), 29–31, and Stephen H. Travis, "Judgment" in Dictionary of Jesus and the Gospels, ed. Joel B. Green, Scot McKnight and I. Howard Marshall, (Downers Grove, Illinois: InterVarsity Press, 1996), 408–411.
4. Robert Putnam and David Campbell, American Grace: How Religion Divides and Unites Us (New York: Simon and Schuster, 2010), 542,43.
5. Crockett, Four Views, 142.
6. Todd M. Johnson and Kenneth R. Ross, eds., Atlas of Global Christianity 1910–2010 (Edinburgh: Edinburgh University Press, Center for the Study of Global Christianity, 2009), 316.
7. See http://www.usatoday.com/story/news/nation/2012/10/08/nones-protestant-religion-pew/1618445/. For a detailed look at the American religious landscape, see Putnam and Campbell, American Grace.