At an annual church business meeting, I challenged the membership by asking the question, "How many of you believe that the Lord can use you to win one person to Christ over the next 365 days?"
All the people raised their hands. I added, "Imagine the impact to our congregation if every believer here not only won one person to Christ over the next year, but also, through their direct discipleship, saw that individual integrated into the life of this body!" I could see the lights going on inside the members' heads as their faces lit up and the corners of their mouths turned from contemplation into jubilation.
While everyone seemed on board and ready to set sail, I realized that they also needed a compass, as well as instruction on how to navigate their ship and its passengers from "Witness Harbor" to citizenship in the "New World." Thus, from this initial challenge, a plan for relational evangelism was birthed:
The Game Plan
Goal: That each person would be the instrument in bringing one person to Christ and also commit to being the person's mentor in the process of discipleship.
1. Write down the name of a person who is unsaved or unchurched.
Pray daily for this person to come to know Jesus Christ as his personal Savior.
2. Build a relationship with that person through common-ground conversation.
Continue to have personal weekly contact with the individual, perhaps through phone calls, coffee, dinner, sports, or another interest-related event.
3. Continue to have ongoing interaction and conversation.
This will lead to a deeper level of relationship, bonding, and trust. (At this early stage, conversion is not the goal, so don't initiate theological conversations; let them evolve. Show that you are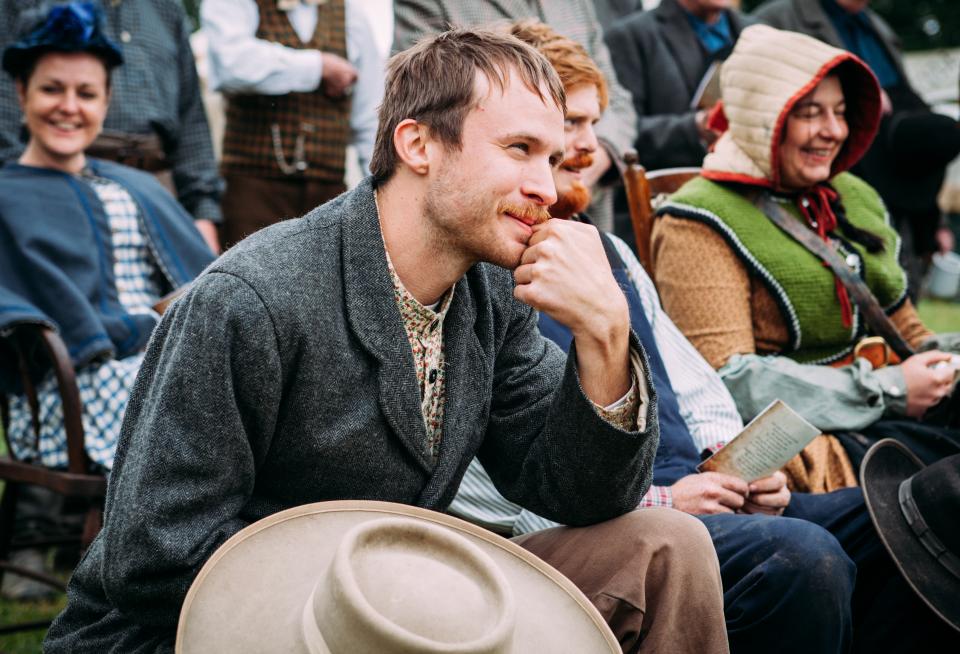 interested in the individual as a person; avoid the perception that you are hunting the person down as a spiritual trophy.)
4. Keep confidentiality.
As the relationship deepens, and the individual opens up about his hurts, disappointments, frustrations, fears, etc., you also will have opportunities to share your testimony of how God intervened in the midst of your own personal trials and difficulties.
5. Be a caring, compassionate listener.
Being authentic, with no agenda, allows the person to relate to you and to the God whom you serve. It also gives the person the security of knowing he is in a safe environment when he is with you, and it enables you to ask more in-depth questions about the person's spiritual history and faith.
6. Be sensitive to the Holy Spirit.
He is the only one who can convict, draw, and save a human soul. Be patient and don't force or pressure the person into a decision.
7. Ask if you can pray with the person.
Once the opportunity arises, be bold to act. This is especially important when the person is open and looking for spiritual answers, a relationship with Christ, or freedom from his sins, pains, hurts, and wounds. Pray for the person, or have him repeat a prayer after you. If he is accepting Christ for the first time, he may not know how to pray.
8. Pray regularly with the person and begin to disciple him into a deeper walk with Christ once the walls are down and he is open to the gospel.
Help the person to become familiar with the Bible and how to read it, as well as how to pray.
9. Walk by the person's side.
Be a friend that sticks closer than a brother. Love the person unconditionally no matter what. Encourage him to share what Christ has done for him with his family and friends. Invite the person to attend and become part of a local church body.
10. Pass the baton.
Discipleship has succeeded when this pupil becomes the teacher who repeats this circle of love and discipleship for another hurting or lost person.