Consider these practical help as you lead your church to be the merciful, compassionate presence of Christ among the poor, broken, suffering, hurting, marginalized, and oppressed of your community.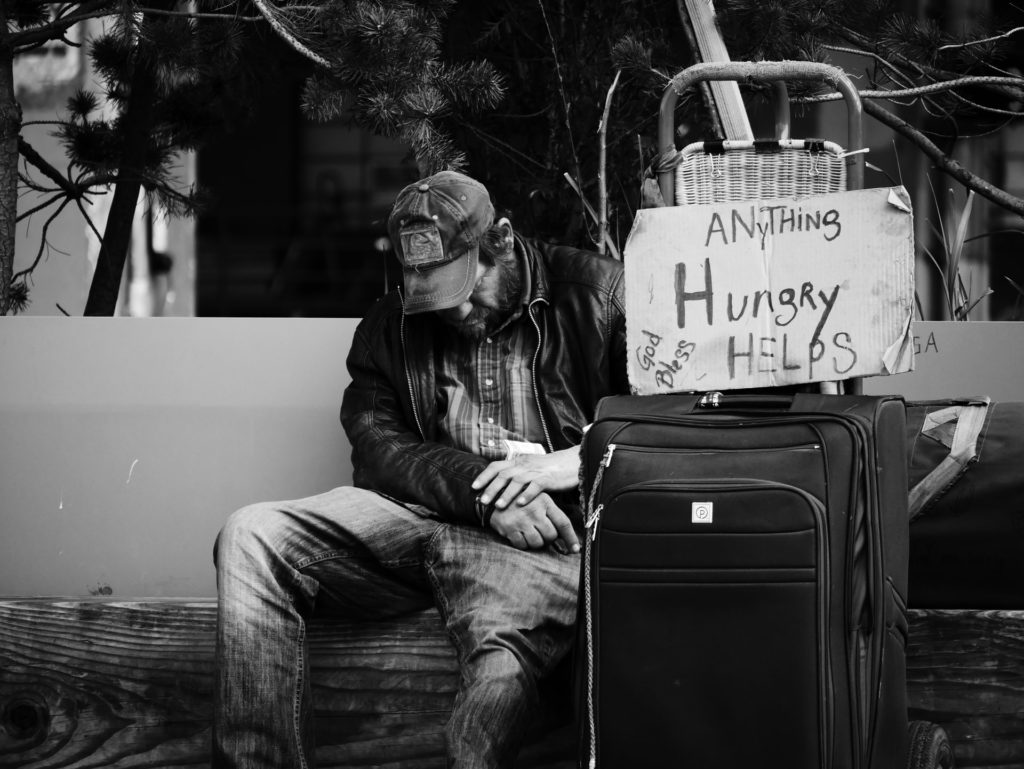 The Holy Spirit is stirring the hearts of pastors and churches. He is moving them beyond an inward-focused, fortress mentality, toward an internally healthy, externally focused approach. He is moving them toward a missional model (every member a missionary), a biblical approach of the priesthood of all believers, using the gifts He has given them to serve others (1 Peter 2:9; 4:10).
Is the Holy Spirit stirring your heart in these ways?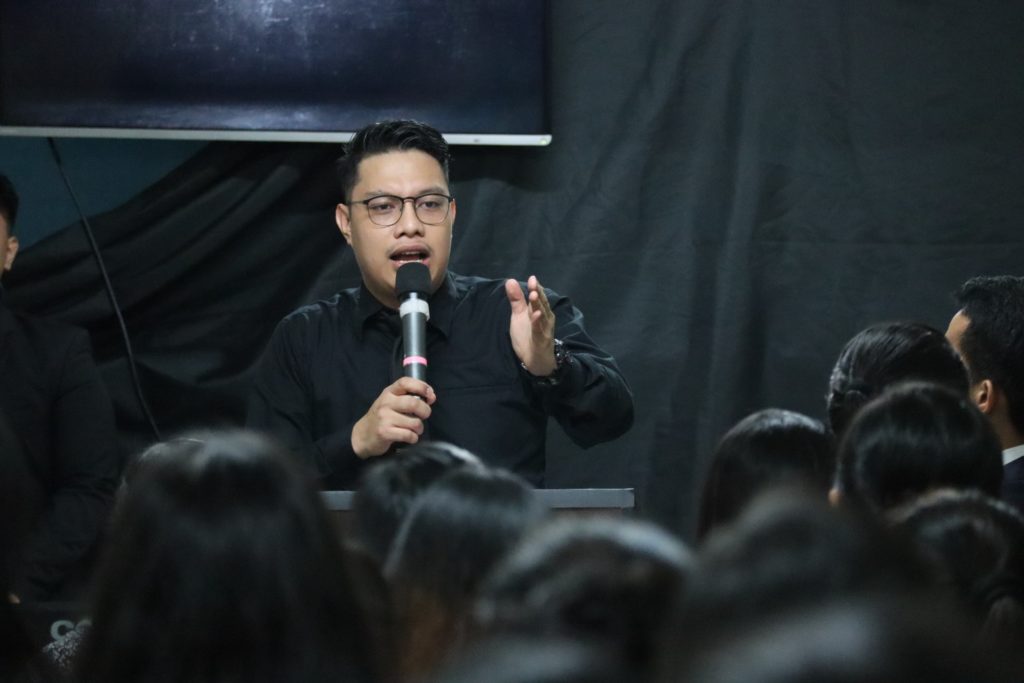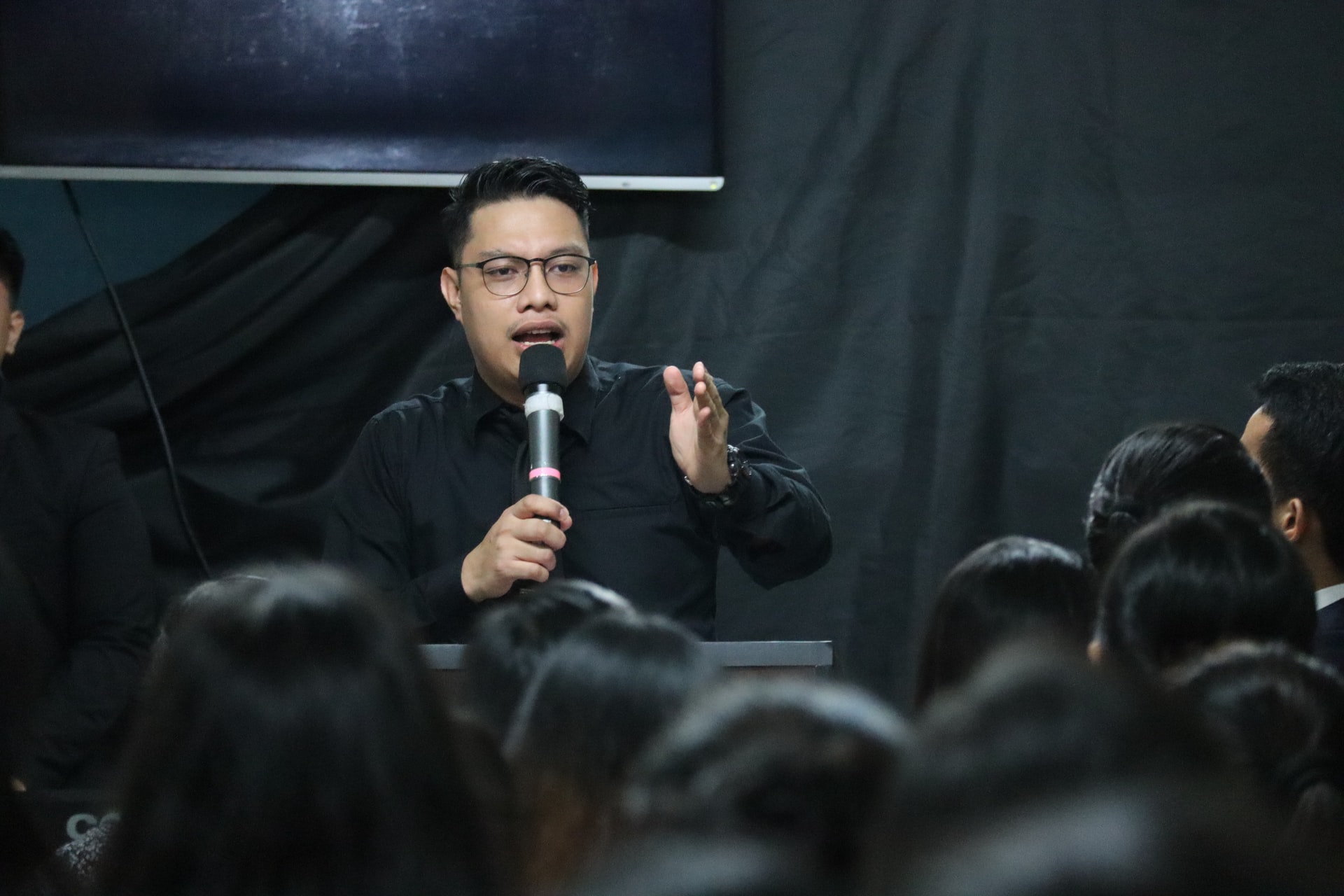 God was dealing with me along these lines a few years ago when I was pastoring a church in Knoxville, and I was frustrated. I knew the Spirit was calling me to lead my church in compassion ministry, but I had no idea how to do that. A compassion-ministry focus was different from the ministry path my church had taken for years. I was in a quandary how to follow the leading of the Spirit.
Perhaps you are in the same predicament and are asking God, "How do I lead my church to minister in my city in a way that will reflect Your heart of mercy?" Perhaps the following suggestions will provide some practical help as you lead your church to be the merciful, compassionate presence of Christ among the poor, broken, suffering, hurting, marginalized, and oppressed of your community.
LEAD YOUR CHURCH IN PRAYING FOR THE POOR
Psalm 127:1 reminds us, "Unless the Lord builds the house, its builders labor in vain." Pastors sensing the move of the Holy Spirit to lead their church in compassion ministry need to wait on the Lord and listen to Him. They should not begin a compassion ministry without God's wisdom, especially if it runs counter to the current and past focus of their church.
Every church wanting to take initial steps into mercy ministry needs to bathe this venture in prayer. In most towns and cities there are numerous places you can engage your church in compassion ministry. Prayerful discernment regarding where you invest your time and resources is essential. Do not rush off to serve in places where God has not called you, while neglecting or ignoring areas to which He has called you. Jesus said in John 15:5, "Apart from me you can do nothing."
As you pray about being God's merciful presence in your community and ask Him for direction, He will reveal places He wants you to serve. God-orchestrated meetings with people you do not know will lead to opportunities for service. Pray, keep your spiritual antennae up, and follow God's leading.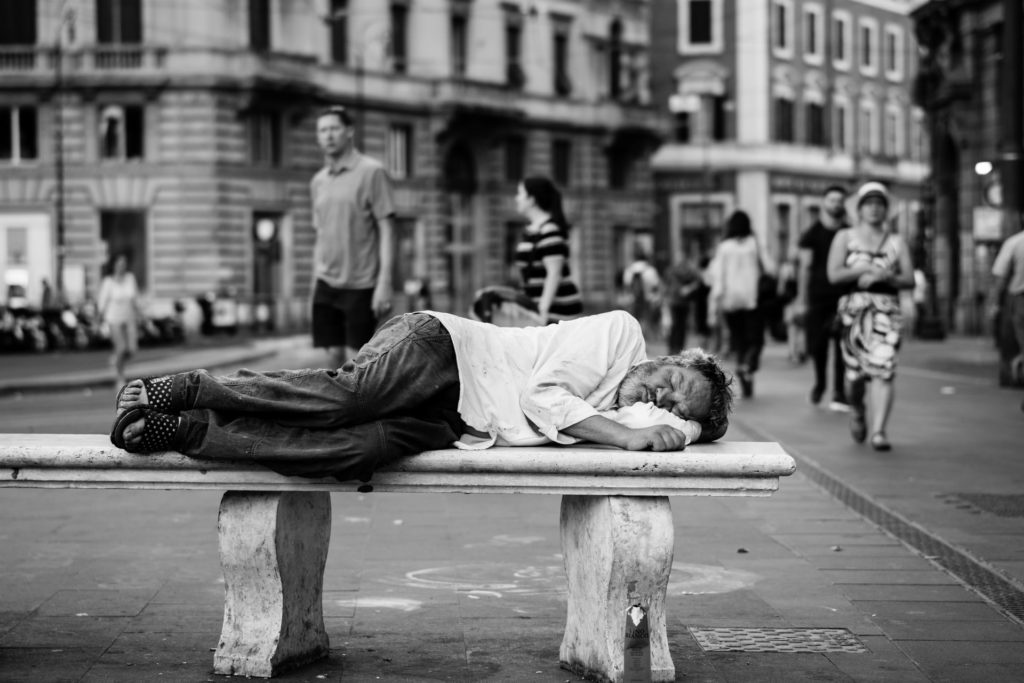 TEACH WHAT SCRIPTURE HAS TO SAY ABOUT GOD'S HEART FOR THE POOR
Part of training people in compassion ministry is helping them see God's heart for the poor. In beginning an emphasis on compassion, immerse yourself and the members of your church in the wealth of passages that speak of the compassionate heart of God. Since the Word of God is sharper than any two-edged sword (Hebrews 4:12), it stirs us to action when we read passages like Jeremiah 22:16, " 'He defended the cause of the poor and needy, and so all went well. Is that not what it means to know me?' declares the Lord." We are convicted when we read Ezekiel 16:49, " 'Now this was the sin of our sister Sodom: She and her daughters were arrogant, overfed and unconcerned; they did not help the poor and needy.' " We are challenged when we look at the life and ministry of Jesus and see Him in the synagogue at Nazareth reading from the prophet Isaiah, " 'The Spirit of the Lord is on me, because he has anointed me to preach good news to the poor. He has sent me to proclaim freedom for the prisoners and recovery of sight for the blind, to release the oppressed, to proclaim the year of the Lord's favor' " (Luke 4:16–21).
Some members of your congregation may have preconceived ideas about the poor. God may need to change their attitudes concerning why people are poor. Let God's Word speak to their hearts.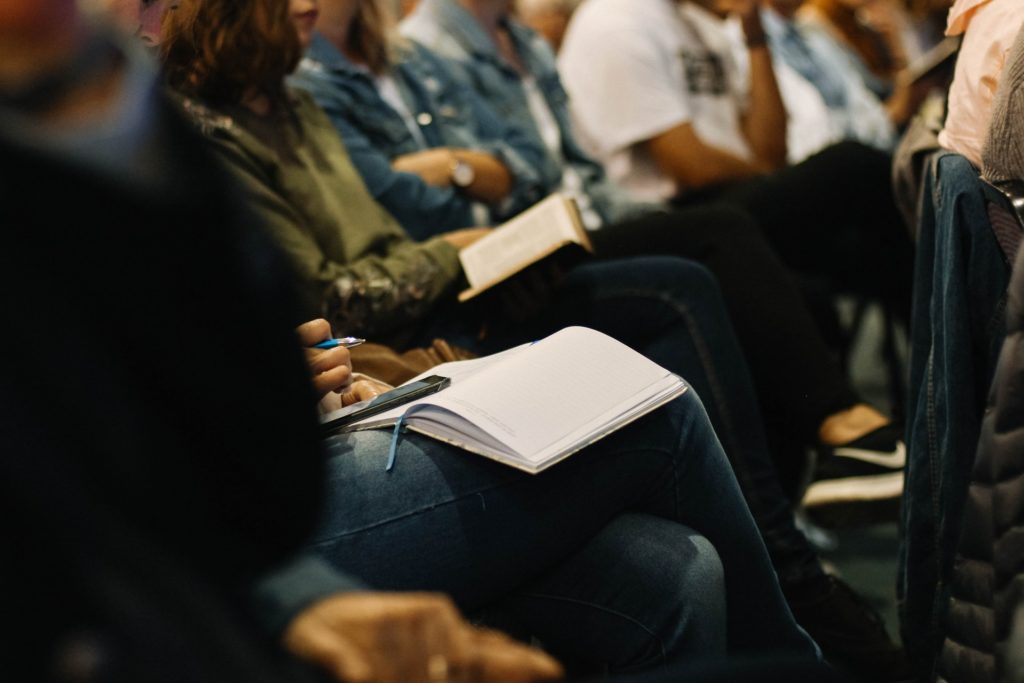 Ways to begin this aspect of training include preaching a sermon series on what Scripture says about ministering to the poor. You can also supplement a sermon series on God's heart for the poor with complementary studies and discussions in Bible classes and small groups. Amy Sherman in Sharing God's Heart for the Poor, says there are over 400 Scripture passages that refer to God's heart for the poor. Another book we use is Timothy Keller's Ministries of Mercy. Think about these passages, read them, and teach your church about the compassionate heart of God.
Several training programs are also available online that can help you develop a 1-day seminar, a seminar with several weekly sessions, or ongoing training on compassion ministry. For a list of these training materials, see the "Compassion Ministry Resources" sidebar.
INVESTIGATE OPPORTUNITIES IN YOUR COMMUNITY
You may have some individuals in your church who want to minister to those who are poor, but do not know where or how to go about it. Part of training your people in compassion ministry is letting them know about opportunities for serving.
I knew about the needs and concerns of the members of my church, but I knew virtually nothing about the larger context in which I lived and ministered. Any church desiring to move into compassion ministry must know what is going on where they live.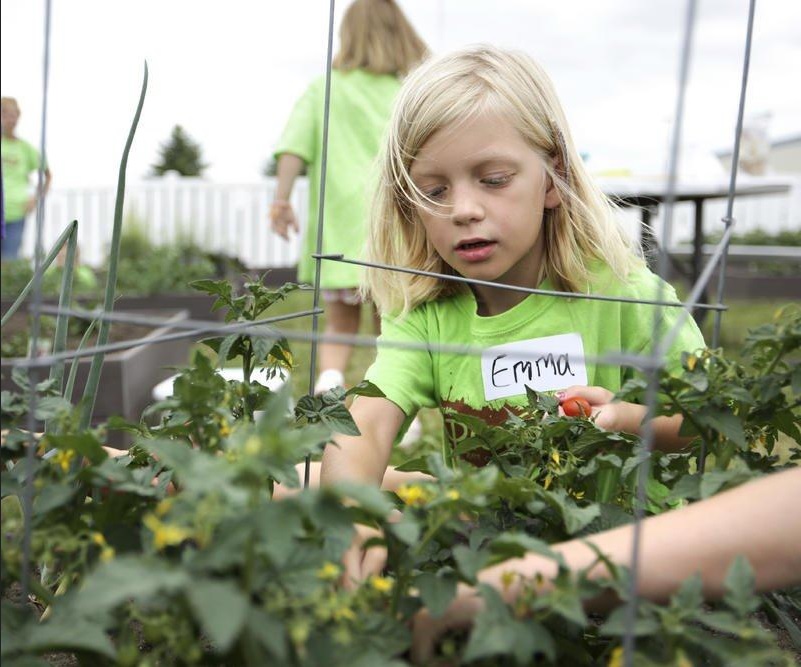 Enlist members of your church who have expressed an interest in greater community involvement to research your community. You might designate them as your Compassion Team. They can report their discoveries to you and to the church.
When researching your city, it is critical to look at both its strengths and weaknesses. God is gracious and faithful and has never abandoned even the darkest and most broken places of our communities. You will discover people and ministries that your church can come alongside and support what God is already doing. Ask what strengths and assets God has in place. Inquire about existing needs and problems that diminish God's intended purpose for your city. This task will add fuel to your fire because you will be able to pray over both the needs and assets, asking God to show you where you should be connecting as a church.
You can learn a great deal about your community by checking census data at www.census.gov. Other sources of information are: government Community Action Committee or other social service agencies. In Knoxville, the U.S. Department of Children's Services compiles an extensive list of community resources. Your United Way may have done research. Other ministries, like Compassion Coalition, have extensive research they will make available to churches. We serve Knox County, Tennessee, specifically, but you might glean some ideas for your community by going to www.compassioncoalition.org.
Enlist help from church members and interview people in your community. You may wish to interview government officials, elected leaders, directors of nonprofits and ministries, law enforcement officers, and people who have lived in your area for many years.
HELP YOUR CHURCH MEMBERS DISCOVER THEIR SPIRITUAL GIFTS
A pastor asked me to help move his church into compassion ministry. The church had placed a heavy emphasis on spiritual gifts inventories and he had hundreds on file. He also said he had 70 to 80 people who indicated they had the gift of mercy, but the church was doing little in the community. He was concerned because he knew they were sitting in their seats every Sunday, frustrated because the church was not utilizing their gifts.
We developed a plan in which he would find out where their specific interests and passions lie. I encouraged him to find out which of his members were social workers, served on the staff of nonprofits, or had a history of volunteering.
Start with the people in your church who are already passionate about serving the community, especially those who are already serving. Determine their spiritual gifts.
Utilizing spiritual gifts inventories is one way to help members ascertain where God wants them to serve. Pastors can also have their Compassion Team conduct interviews with church members, exploring areas where they have an existing passion, or perhaps life experiences that God may want to use to serve others going through the same experience.
Since you and your church have already done some study of both the needs and resources in your town, it becomes a matter of connecting members of your church with places that might be possibilities for service. Connect them with an opportunity for service that utilizes their spiritual gifts, a calling on their life, something they are passionate about, or an area their life experiences has shaped. For example, someone that has experienced grief may have a desire to start a grief support group.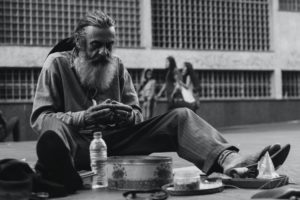 GRADUALLY INTRODUCE THE MEMBERS OF YOUR CHURCH TO NEEDS AND RESOURCES IN YOUR COMMUNITY
When pastors ask members of their church to serve people they have never seen or to minister in places they have never been, the response is generally minimal. How can you overcome this barrier to service?
One church provides an example of how it connected its members with places to serve. This church utilized a progressive tour and conducted it in three stages. You can do this in conjunction with a training seminar.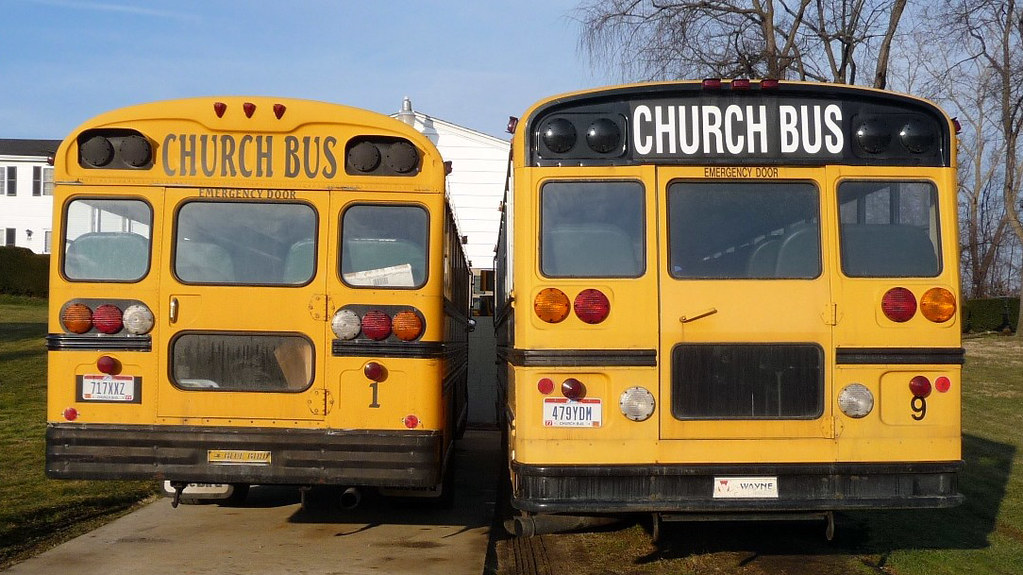 First, the pastor and Compassion Team took participants in the church bus or van on a tour of local ministries, nonprofits, and agencies that work with the poor. The team discovered these sites while studying the needs and assets of the community. In your community it may be a youth center that works with inner-city at-risk young people, or a homeless shelter, or governmental agency.
The prayer principle is important here. Ask God for guidance in selecting the places on your tour, then drive by the locations, telling those on the tour what happens at each place. Tell them about the people you have met who are working in the trenches and perhaps some stories of personal transformation that happened because of the work these organizations are doing. On the first tour simply drive by the locations and talk about them. This is a nonthreatening way to introduce members to serving possibilities.
Later, schedule another tour. This time stop at some of the places, meet people who are serving in those locations, get a brief tour, and hear more stories of transformed lives.
After the first two tours, arrange another tour that will include service opportunities. These opportunities will not be long-term commitments, but will be one-time service events where church members get their feet wet. Often in these short-term service contexts the Spirit of God captures hearts that lead to a long-term commitment with a ministry or agency.
We had one church participate in a Serve Day. One of their responsibilities was to provide some painting in the Cerebral Palsy Center. Those who worked at the center that day were so captivated by the residents and the employees that the church now has a weekly presence there. Prior to the 1-day service opportunity, they did not even know the center existed. A proverb says, "Tell me and I'll forget. Show me and I may remember. Involve me and I'll understand."
A highly effective tool is personal testimonies that introduce church members to mercy ministry possibilities. Find members of your church who have a history of volunteering and have them tell how God uses them, how lives are changed, and how God is glorified. Personal stories will touch hearts, motivate others to follow the example set, and minimize fear. Some of your members will say, "If she can do something like that, by God's grace so can I."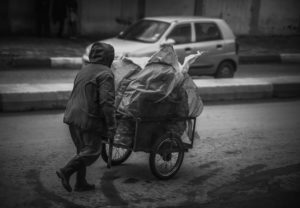 IMPORTANT CONSIDERATIONS AS YOU BEGIN
Part of training your congregation in compassion ministries is helping them understand their motives for serving and some of the difficult aspects of compassion ministry. As God leads you and your church to move into your community in compassionate service, consider:
It's not about you. I hear people exhorting others to get involved in serving by saying, "I got so much more out of it than I gave. I went to serve, but I was the one who was blessed." The motivation for serving becomes about me.
Others go into compassion ministry expecting expressions of gratitude and appreciation by those being served. We do not act in merciful ways to find fulfillment or receive thanks. We do it because the Christ in us calls us to do so. And, truth is, "Mercy is messy." There are rewards, and there is often gratitude, but more often compassion ministry is about being a servant when no one notices or cares. It is about tenacity and perseverance. It is about getting dirty and sometimes even getting hurt. There is heartache, disappointment, pain, and delayed gratification from seeds you have planted and watered but may not bear fruit for years, and sometimes never. This is why it is important to teach your people about compassion fatigue so they do not become overwhelmed while doing good. We must never forget that Jesus wrapped a towel around His waist and washed the feet of Judas prior to being betrayed by him.
Count the cost. Jesus tells us to count the cost of discipleship (Luke 14:25–35). Churches need to realize that this ministry will shake things up. Programming and schedules in many churches are so overloaded that many members are exhausted and cannot think about adding anything else to their plate. Churches moving into compassion ministry need to examine the things they ask of their members, and determine how many activities contribute to their mission of being the merciful presence of Christ in their community. Churches may need to eliminate some programs.
Churches must also realize there may be those coming to their building that may not look, dress, or smell like them. Churches need to come to grips with the reality that buildings being used for mercy ministry are not always pristine.
Do no harm. Christians have far too often, with the best of hearts and intentions, charged off unprepared to love and serve, subsequently doing more harm than good. I recommend that churches moving into compassion ministry study Brian Fikkert and Steve Corbett's book When Helping Hurts: How To Alleviate Poverty Without Hurting Others … and Yourself. Other books, such as Ruby Payne's Bridges Out of Poverty are also beneficial. Read in this area before making some of the mistakes others have already made.
I encourage churches to come alongside existing ministries in their communities rather than recreating the wheel. God raised up those ministries in your town. They have learned valuable lessons through experience. They are, more often than not, in desperate need of volunteers and financial resources. Such partnerships can be an incredible blessing to both the church and the ministry with which they prayerfully choose to walk.
CONCLUSION
We are called to move beyond the walls of our church buildings and into our communities to serve because we are Christ's body, Christ's physical presence in the world (1 Corinthians 12:27). Whatever He did is what we will be doing, because it is Christ who lives in us (Colossians 1:27). He moved among the poor, the lepers, the hungry, the broken, the oppressed, and the outcasts. He loved them, touched them, and healed them. He also taught them. The Christ in us calls us to do the same. This is following Jesus. It is not just deed. It is not just word. It is word and deed. Both go hand in hand.
In our increasingly secular and unchurched culture a huge chasm exists between the believing and the unbelieving. The unbelieving community no longer listens to what the church has to say as we shout across the canyon. We have lost credibility. We have lost trust. Through acts of lovingkindness, mercy, compassion, and service, however, we earn the right to be heard. Paraphrasing the words of Eric Swanson and Rick Russaw in The Externally Focused Church, loving acts of service and compassion are the bridge over which the words of the gospel can walk.