Background
I was born in a family of five sisters. Yes, we are all females. I am one of the two remaining singles. Both of my parents are originally from the province of Pampanga but we have been staying in Manila since the time we were all born. I believe it was the Lord who led me to take a Masters Degree in Divinity through APTS.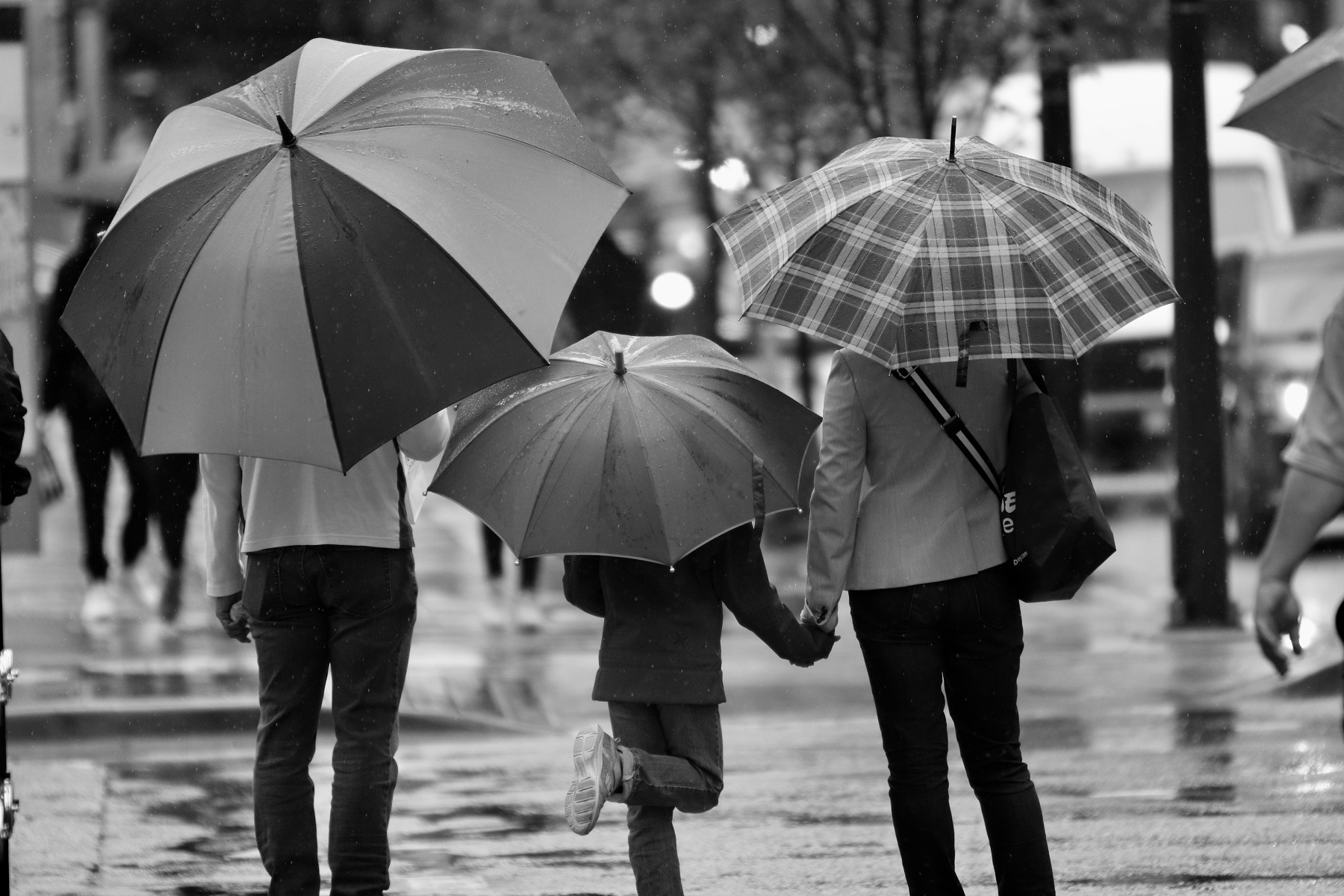 I come from very strict, disciplinarian parents who belong to a very religious family. We belonged to another church. My academic background started in an exclusive school for girls run by the church. After graduating from secondary level, I took B.S. Medical Technology in preparation for medicine course in Far Eastern University in Manila. I was not able to finish medicine because of my father's early death. After his death, I was born-again and God wonderfully directed my life. And, by His grace, I was able to acquire a degree as a Medical Technologist.
After my studies, God opened the door to one of the most prestigious companies in the Philippines: San Miguel Corporation. My entry level was clerical until God promoted me to the Management Division. It was there that I acquired some skills in leadership and management through constant exposures to seminars and daily activities.
I started attending church in 1981 where I got exposed to the body of Christ who ministered to me spiritually, morally and emotionally. I was baptized with the Holy Spirit with the evidence of speaking in other tongues in March 1983.
I felt the calling of God to full time ministry when I accepted the Lordship of Jesus Christ last 1979 before I was employed by the San Miguel Corporation. My desire was to be a missionary like the American Missionaries of the Assemblies of God. They were a great factor in my spiritual growth. Rev. Dwight Palmquist and Rev. Gary Denbow were my first missionary fathers. I grew a lot because of their diligent, faithful mentoring. In one of the altar calls after a message on missions, Rev. Palmquist prayed for me, prophesying that I would be a world missionary someday. I immediately asked him if there was a position as a volunteer worker in the Teen Challenge Ministry which he was coordinating then, but he said there was none. I was presenting my case to the Lord because my desire was to serve Him full time. Like many of our biblical models, God brought me to a training experience exposing me to various process items that helped me grow as a Christian. The various items contributed to my maturity in the ministry.
Called Into Ministry
I had a strong sense of calling to full time ministry despite the fact that God closed the doors to that temporarily. Undaunted by this, I sought to magnify my gift in leadership and administration by taking Church administration under Rev. Joseph Suico in Bethel Bible College Extension classes. I attended this course after my office hours, and I gained many wonderful insights into the ministerial life. I got involved in a choir in 1983. One day, as I was singing, I saw, in a vision, a group of young people traveling and doing mission works nationwide. God spoke to my heart: "What are you doing inside the church when a lot of people are dying without Christ outside?" So I started forming the Young Adults Christian Fellowship (YACF) geared toward missions nationwide.
In 1984, I saw another vision. As I was praying and fasting on top of a house, I was seeking God for His calling in my life and suddenly, I saw the stars in the dark night form hammer and sickle sign. Eastern Europe. The vision of 1983 came to pass as the YACF formed the Young Adults With a Vision (YAWAV) who did missionary work around the Philippines under the Assemblies of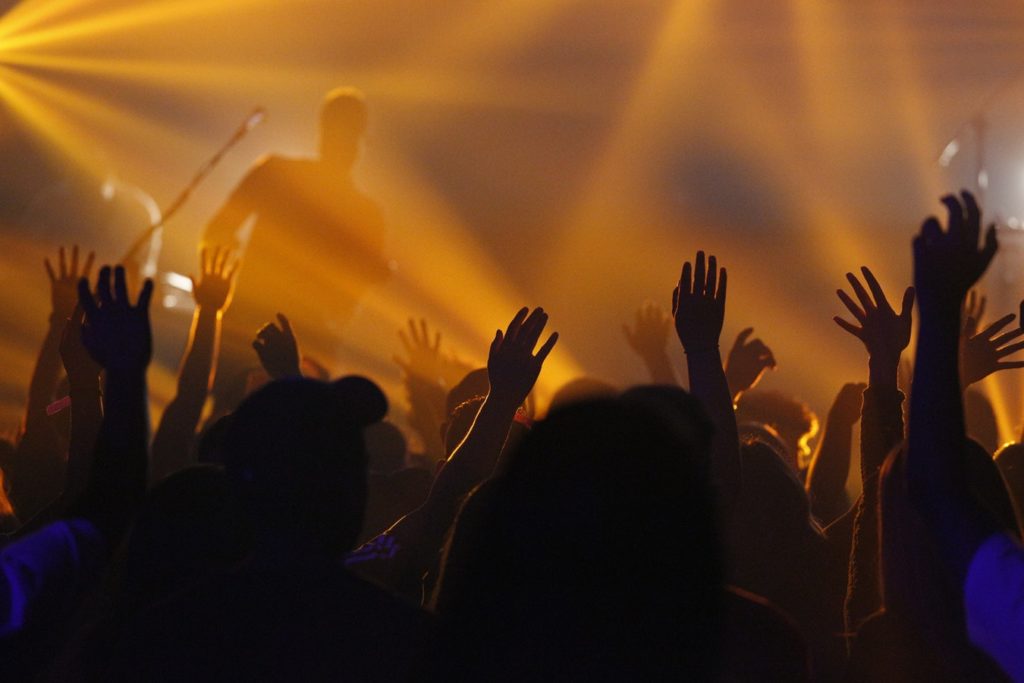 God. All throughout these events, my heart kept seeking the Lord as to when He wanted me to resign my job to work full time in the mission field.
In 1990, somebody invited me to attend a prayer meeting of the Operation Mobilisation (OM). They had an invited speaker who had just come from Eastern Europe to bring reports on God's mighty move in that part of the world. The Iron Curtain had just fallen and many Christians were excitedly testifying of God's marvelous acts in Eastern Europe. The challenge was given to go and minister to the people on the continent that was then very ripe for the harvest. I heard God's voice in my heart saying: "The time is now." Immediately, I resigned from my job to join Love Europe of OM. The vision of 1984 came to pass as two of us from the YAWAV went to Eastern Europe. When I came back, I started forming the Mobile Team under Rev. Palmquist. Together with him, we traveled Mindanao teaching and preaching the gospel of Christ.
Three of us from YAWAV went to Hongkong and China the following year. When I came home, I continued to work with Rev. Palmquist, this time under Southern Tagalog District Council (STDC) of the Assemblies of God of the Philippines.
Further Ministry Opportunities
After our mission in Section 1, six of us joined M/V Doulos bound to Singapore, Malaysia and Australia. The following year, 1992, we continued to reach more islands for Jesus under the Assemblies of God. 1993 was an isolation process for me. I suffered a second degree ruptured aneurysm. After our missions in the Visayas region, my blood pressure became high causing a blood clot in the brain vessel that burst open. I was rushed to an Intensive Care Unit for brain surgery. The night prior to my surgery, I had a marvelous visitation from the Lord where He gave me His promise that "I will not die but live to declare His works" (Psalm 118:17). Instead of a brain surgery the following day, I asked to be brought home. Three months later, I went back to my neurologist for a check-up. His findings showed a stoppage to the leaking of the blood from my blood vessel and there was a self-healing that took place. Well, I called it divine healing!
May 4, 1995, I joined Youth with a Mission (YWAM) – Discipleship Training School (DTS): M/V Anastasis bound to Europe. After an eight months mission in Europe, I came back to join YWAM Baguio Base but the door was closed.
God's Plan at Work
I did not have the slightest idea that God wanted me to pursue formal training at Asia Pacific Theological Seminary (APTS). His will was clearly confirmed by various circumstances.
My leadership experience consisted of being a church camp coordinator, church missions coordinator and Department Head. I had exposures on being a Sunday school teacher, church elder, mercy ministry staff and a medical/dental team staff member. My ministry involvements have been with the Assemblies of God- Section 1 (License to Preach credential) under Rev. Greg Lazaro; Multi-Media Ministries under Rev. Palmquist; Philippine Council of the Evangelical Churches (PCEC) – Macedonian Society; Cross-Culture Missions under OM and YWAM.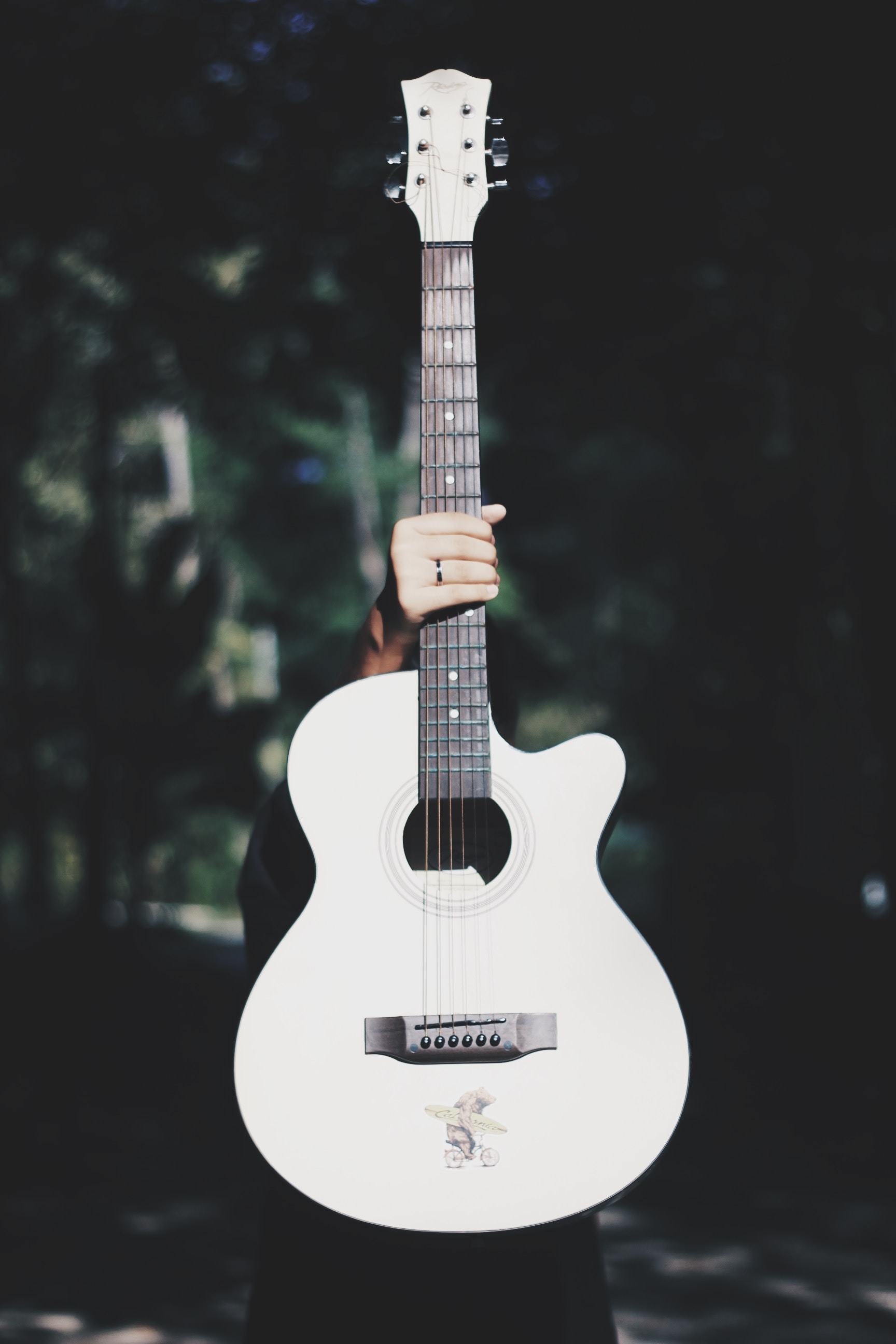 My talents involve musical instrument playing (guitar, piano, keyboard, tambourine); computer; gospel sketchboard painting, effective evangelism techniques). Perhaps the most important factor that has contributed most to what I am as a person and Christian is my understanding of God's sacrificial love for me. He gave His life for me even without knowing me. One friend asked me if I would still serve God even if there was no promise of heaven in the end. I answered his question with another question if Christ died for me. This is the very reason why I have continued to serve God despite all of the trials and testings that I have undergone in my life.
God has not chosen my neighbor to serve Him but He has chosen me instead. Perhaps, He knew what my response would be He has saved me. He knew I was not going to be satisfied with just sitting in the church pew. He knew I would be reaching out to my neighbor. Well, trust especially coming from God is a very important factor that made me be what I am as a Christian. I do not want to disappoint God when He chose me to serve Him. Although, I must say that my human frailty made me fail God in so many ways, yet God can see the deepest part of my heart that longs to serve Him all the way. I praise God that He does not count the many times I failed Him. He is more interested in the times when I strive to rise up again from my failures to renew my commitment to Him. His trust is a very important factor in my Christian life.
Ministry Isn't Always Easy
My sixteen years of Christian ministry were filled with failures which I guess was primarily caused by my stubborn attitude. Despite my stubbornness, God unceasingly called my attention to His will and not my will. I guess God is more stubborn when it comes to molding a person. There were many instances in my Christian life that I felt I was not worthy to be called to the leadership role for the group I led. God, in His mercy and grace kept pursuing me gently despite my failures. I have failed Him in so many ways but He never gave up on me. He saw me not as how I saw myself but what I would be. That is how His mercy saw me. His stubborn love caused me to respond in humility, in accepting my wrong way and acknowledging His will as the best.
His love, His grace, his compassion, His mercy, His trust, and I guess I will never run out of His attributes, have followed me everywhere I have gone. The devil tried to kill me numberless times by attacking my physical body, but God's grace and mercy saw me through. It was in the key organs that I have usually been attacked physically by the evil one. At two years old, I was attacked with poliomyelitis. I suffered hepatitis when I was nine years old. When I started forming the YACF, which was geared towards mission works, I was hit by cholera el tor from which very few survive. Prior to my full time ministry in 1990, I had a severe dextro-lumbar scoliosis (72o and 56o) which required spinal surgery, but I did not go through it. Prior to my YWAM involvement, I suffered the brainstroke (ruptured aneurysm). Prior to my APTS, I suffered pneumonitis. I know satan is all out to get me, but it is not yet my time. These physical circumstances confirmed my calling that God has a special plan for me, which is why He keeps me alive. As I analyze these physical attacks on my body, I cannot help but think of Job who was attacked severely by the evil one. My physical trials are nothing compared to his trials. The factor that inspired me was the end part of the story of Job where God replaced everything that the devil had eaten and God even gave him more than what He had prior to the attacks. The Lord has kept my heart free from bitterness and resentments. Instead, He strengthened me to look at the end part where He remains on the throne. His promise of hope keeps me going.
Finding Strength in Spiritual Roots
This leads me to the Word of God as the next factor that has contributed the most to in my present spiritual status. Even prior to my conversion, I had the desire to understand the Bible. After my conversion, my desire for the Bible grew. Reading about the lives of the biblical characters have inspired me to follow their footsteps in reaching people for God. Their undying passion for God and His work led me to question the depth of my own commitment. As I have evaluated my Christian service against their service and commitment to God, I could say that I have a long, long way to go. Their dedication, their character, their prayer life, their spiritual maturity have spoken right through me and shaped my inner being. They served as my biblical models.
I have a soft spot for the Word of God and anything related to Him because of my family's religious background. I have been greatly strengthened by His promises in my times of discouragement. His Word is a source of my strength during the times of trials, testings and persecutions. The reality of His Word has made a big difference especially during the course of my ministry. God has always been true to His Word and He never goes back to any promise without fulfilling it in His time. I can say that I am now exactly in the place where I have always longed to be. APTS gives me a balance in the study of the Word, my personal time spent with God and the ministry. I could not be in any better place. I thank God for APTS as a whole.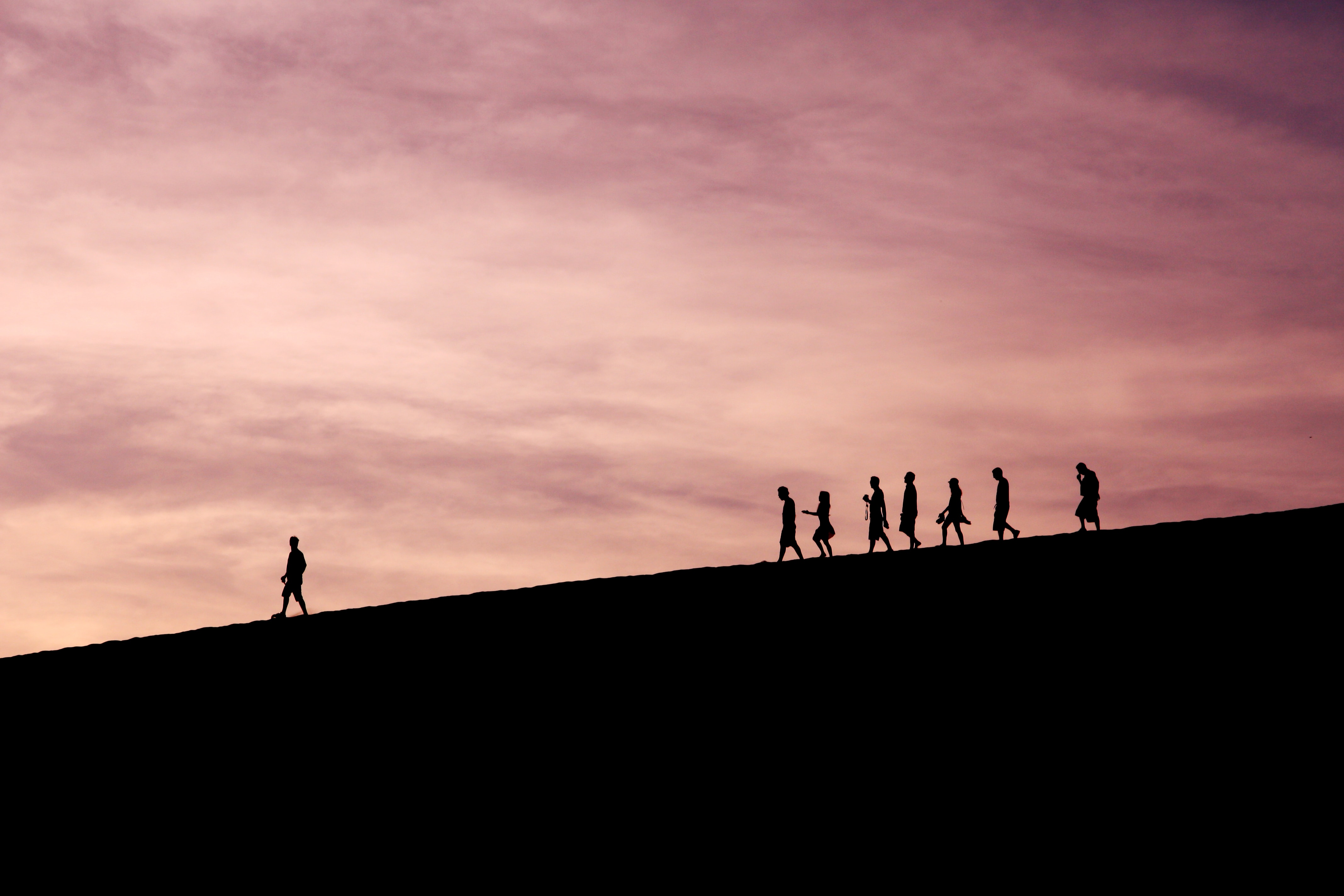 My parents have made a very strong contribution to my molding process. Their strict discipline taught me how to keep myself always in line with what was right. Integrity has always been a hallmark of strength in our family. Along with this followed good time management. Time is a precious jewel that could easily be lost if not handled correctly. My parents taught me the value of time at an early age. Cleanliness was next to godliness in our religious family. I have seen these values to be essential in the ministry as well as in my personal life. Both of my parents were task-oriented people which I inherited. I see this as an asset more than a liability because I can get more things accomplished this way.
However, when I became a Christian, God saw my legalistic personality and transformed it into a more relational one. Satanic attacks also made me into a spiritual warrior. I have learned how to fight against roadblocks and closed doors that I discern as coming from satan. I exhaust all efforts to fight him in the power of the Spirit of God. My pastors have seen me at times to be driven and no longer led by the Spirit. I am amenable to this. All through out my life before and after my conversion, satan has been attacking me unceasingly and this contributed to my perception of the shortness of my time. I was greatly influenced by that which is written in the Scriptures, "the night cometh when no man can work"(John 9:4). However, the negative effect of this is that it has made me anxious beyond my limitations. I have become a workaholic and I get easily anxious if I am not doing anything. Relaxation for me was a luxury until I suffered from fatigue leading to my brainstroke. I have learned my lessons well. Everything must be done only by the leading of the Holy Spirit. Otherwise, it will do more harm than good. My stroke slowed me down more than I want to. I am no longer able to do that which I used to do in my days of strength.
Character Built Through Perseverance
My trials and testings strengthened me from being a weakling into a warrior of God. I thank God for my trials because they have made me and molded me to be the kind of person God wants me to be. I could never have grown had it not been for the severe testings I was subjected to. Maybe, I have not arrived yet to self-actualization, as Yukl discussed in his Leadership in Organization. I can say I have grown and am growing into this level at the moment.
My missionary undertakings also contributed greatly to my present level of Christianity. I saw the lives of Christians not only in my own country but also in the other countries as well. The impact of the many graves I saw in Berlin, the blood smeared wall of its concentration camps and the torture chambers where so many Jews died has left a deep imprint in my heart of how much a person can sacrifice for the sake of his beliefs. As we placed Bibles into the hands of the many hungry hearts in Communist China, I stood in awe at the awesome reality one can face in being persecuted for Christ. Our Christian brethren in Latvia were exhilarated with joy and sang the song, "Nothing is impossible with thee, Lord God" as we on the Anastasis ship approached their pier. The once torn people of Latvia were now freely singing their hearts out in freedom to the God they serve. Yes, these ministry experience with the closed countries has created great desire for me to commit myself more fully to the God I serve. These countries have suffered severe persecution and have prevailed. We do not have as much testing's and persecutions in the Philippines. This is all the more reason for me who lives in a freer country, to serve God with full commitment.
Cross-cultural missions contributed to the enhancement of my cross-cultural relationships. I used to have an inferiority complex in relating to people because of my physical defect. Another factor that I see has contributed to most of the Filipinos' feeling of inferiority is due to the fact that our country has been colonized by various countries. This has left a mark of the feeling of insecurity compared to other nations. However, since I got exposed to cross-cultural missions, this attitude has changed a lot. I found that the blood of Jesus respects no person. My cross-cultural exposures contributed to a better view of relationship with other nations. Since we are a multi-cultural nation, we are in a better position to easily adapt to the different cultures we are exposed to.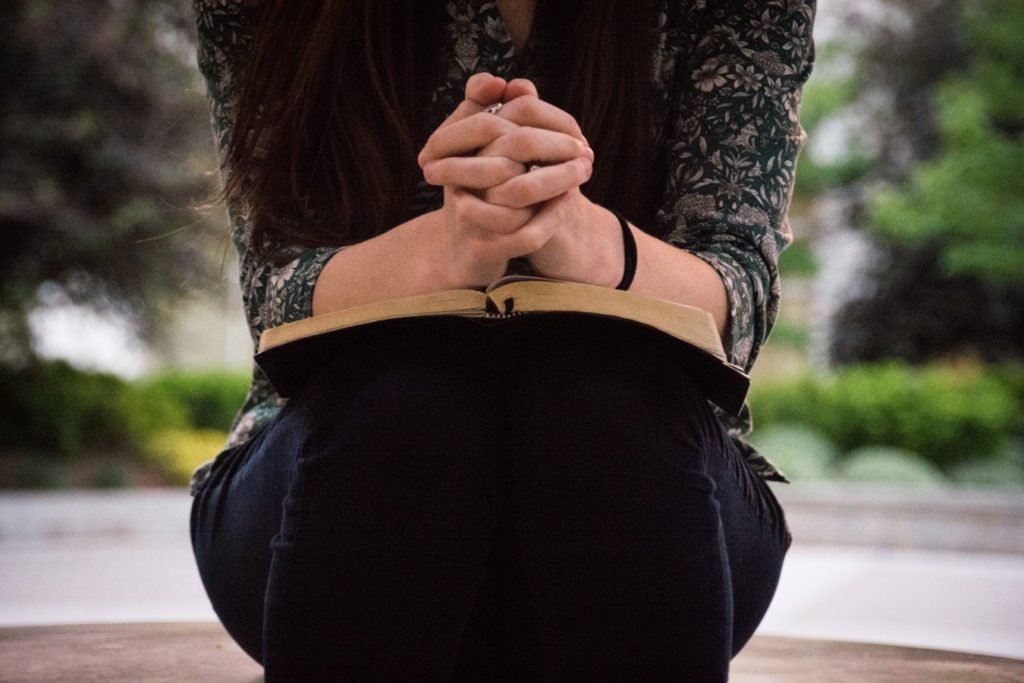 My mentors both from the Assemblies of God and YWAM ministry have contributed a great deal to where I am right now. Rev. Palmquist, Rev. Denbow, Dr. Eli Javier, Dr. Virgie C. Cruz, Bro. Joe Rystrom, Bro. Jin Ho Kim to name a few were my mentors. Their spiritual maturity: inner-life and ministry served as my earthly model. I can see the Word incarnate in them. They have modelled lives of wisdom, grace and humility. I have sought to follow their footsteps and each time I fail, I try to remember how they have handled their own failures in their ministries. Dr. Eli Javier was the one that had the greatest impact in my life. His mentoring, his friendship, his availability for me contributed to my leadership and administration gift enhancement. He has encouraged me time and again to continue in the ministry despite all obstacles. I have also seen how the devil has tried to destroy him but each time, like a true man of God, he has handle it biblically. He has stepped aside in the background and allowed others to have their way until God Himself vindicates him. His life of humility and wisdom taught me to carefully discern God's ways. His teachings molded my desire to dig deeper into the Word.
My ministry experiences have also contributed largely to who I am and where I am right now. I have started from the most menial ministry of a door usher. That was my first ministry. I tend to shy away from people because of my inferiority complex due to my handicap. I easily get nervous and I feel uncomfortable talking to people. My exposure as a door greeter helped me to overcome my fear of people. My desire to serve them replaced my fear. In this situation, I learned that if one has to overcome a negative characteristic in his life, he needs to replace it with a positive characteristic in much the same way that a negative attitude could be drowned by cultivating the fruit of the Spirit listed in Galatians 5:22. Then I moved on to altar counseling, then to Sunday School teaching and on the leadership roles. The ministry has shaped my personality to deal with the different kinds of people from different backgrounds and races and creeds.
I love reading books. Although I am not a comprehensive reader, I appreciate books geared to leadership, biblical theology and ministry. Biographies of the great men of God, especially the missionaries, inspire me a lot. From Jerusalem to Irian Jaya challenged me more to missions. One can glean a whole lot out of the lives and teachings written in biographies. The testimonies of their successes and failures provide pointers for growth. As I continue to feast on the books that I read, I realize that I have yet so much to learn and I have a long, long way to go. The teachings I learn from the books give me more insight on how to handle the ministry God has entrusted to me.
Conclusion
The seminary life in APTS is currently molding me to be a better person in correctly handling the Word of God. Although, I am constantly under stress because of the tough rigid requirements, I can still say I am happy to be in this training ground of God's chosen servants. My understanding of the gospel, correct theology and ministry foundations are being greatly enhanced. Again, I say, I cannot be in a better place. The faculty contributes a lot to encourage me to pursue my studies. I have never been under so much stress academically.
The relationship between the faculty and the students in APTS play a great role in pursuing the program they are involved in. The relationship is not just a faculty to student relationship but much more. Each of the faculty know us by name which makes the relationship more personal. I guess if there is one thing that will make it difficult for a student to leave APTS, it is the bond of friendship that has been established between them. I might have given up and left APTS because of my Patristic Theology course had it not been for the encouragement of the faculty. There was never a night when I did not cry in anguish for God to deliver me from what I call a pit. Praise God for the life of Joseph, the pit was a stepping stone for God's greater plan for his life. I have learned to love this pit, this haven of rest.