A former drug addict and drug dealer, after being transformed by the power of Jesus, Pastor Anthony Celender and his wife Ashley returned to the very streets where they used to sell drugs, this time to share something much more powerful and life-changing—the gospel.
The couple planted CityReach Church New Kensington, in September of 2014, on one of the worst streets in the area. The story began, however, long before the church opened its doors.
A rough beginning
Anthony was born to a family of Italian immigrants in the Pittsburgh area. His father was an alcoholic and his parents divorced when he was three years old. His mother remarried an abusive man, and by the time Anthony turned 18 he had moved 21 times. "It was a rough time for me. Every time I would get settled, we would move again," he says.
As a preteen Anthony started hanging with the wrong crowd. He started smoking marijuana and partying at 12 years old, and a few years later began selling drugs.
In 2005, Anthony and his girl friend (future wife) Ashley were getting high together. She started to withdraw on Anthony's couch and was puking. "That was the last time I sold drugs. I thought this is the fruit of my life. I did this to my girlfriend and I'm doing this to families all in the name of making money and getting high," he says.
Short-lived dream
In 2008, Anthony stated living his life-long dream of competing as a professional wrestler. He began traveling across the country, living his dream. But in October of 2010, he broke his back. He continued to wrestle with his back broken for another year and a half, but was devastated when his injury forced him to retire in March of 2012. "I was bitter. I started working a call center job that I hated, and turned again to alcohol and pain pills," he says.
Everything changed
Anthony worked with a man named Glenn who was a student at MCM (now Northeast Ministry School). He told Anthony about what he was learning about God, and told him about Pastor Brian Bolt and his story of drug-addict-turned-pastor after being shot in the head. "It was crazy for me to hear about a heroine addict who's now changing the world for Jesus."
In early 2012, Glenn convinced Anthony to attend church with him at what is now CityReach Church Pittsburgh. "Pastor Brian started preaching, and God hit me like a ton of bricks. I knew that God was real," Anthony says. "I was afraid to go to church because I thought people would judge me and that God would be disappointed with me, but I experienced overwhelming love instead. That changed everything!"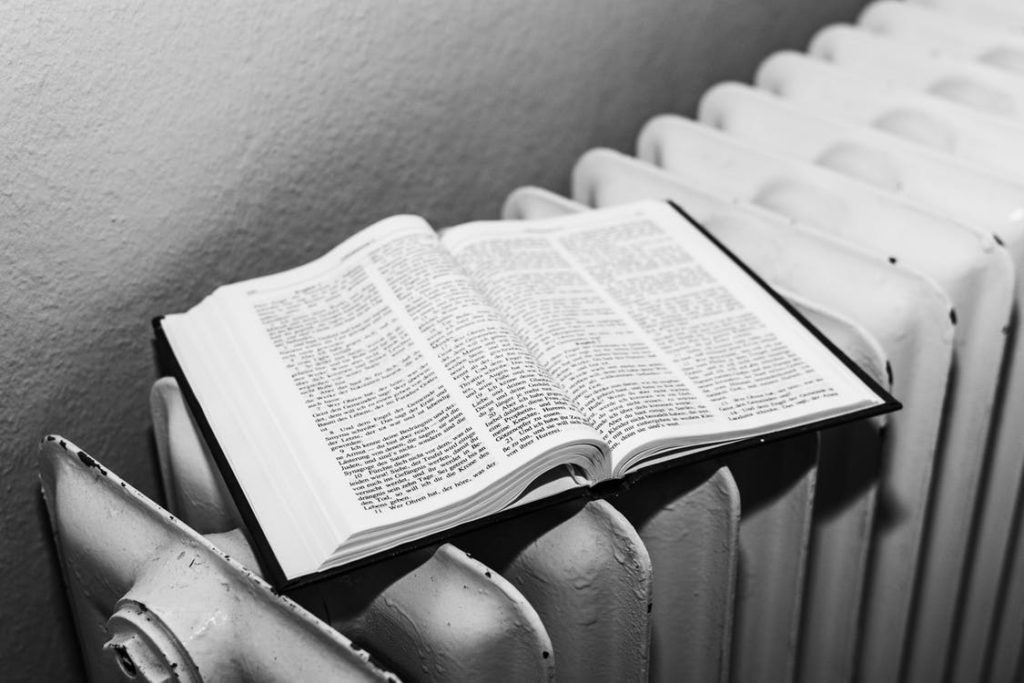 At this point Anthony had been married to Ashley for six months, he returned home to tell his wife about this Jesus who changed his life. Ashley's reaction was "Who are you? What did you do with my husband?" The change was so drastic that Ashley filed for divorce. This wasn't the same man that she had married.
Ashley didn't go through with the divorce, and in July of 2012, Anthony was getting baptized at CityReach Pittsburgh. Ashley came to support him. "The entire message was like he was reading her mail. She was crying the whole time," Anthony says. Ashley gave her life to the Lord at that time, but still had a long way to go in surrendering her life completely.
Anthony started attending ministry school in August of 2012. Soon after, he felt that they were called to go back to New Kensington, which was where they did all their drugs. "My wife wasn't really serving the Lord yet, so I was worried about going back to where our drug dealers were," he says. But, God continued to work on Ashley and bring her into full surrender and close relationship with Him.
Beginning in ministry
During ministry school, Anthony started working with Brian Bolt to hold a Bible study in New Kensington. The study quickly grew to around 50 people, packed into a house. "We started doing outreaches—providing toys, clothes and blankets at Christmas time, feeding 200 people dinner. We weren't even an official church, we just wanted to be the church to them—to share the love of Jesus."
After several months of this, Pastor Brian told Anthony, "You guys are pretty much a church already. Let's get you on a track to launch."
The new church launched on September 21, 2014. The day before, they hosted a Day of Hope event with professional wrestlers, a Christian rapper, as well as free health screenings, food, groceries and a band. Around 1,700 people attended the event, and the opening service was standing room only with 125 people.
Not your typical church
CityReach Church New Kensington is located in a former Knights of Columbus hall that was abandoned, on arguably one of the worst streets in the area. "When we opened the church there was a big dope house across the street. We would find shell casings on the street from shootings, and there were drug dealers in our alleyway. Pizza Hut won't even deliver here," Anthony says. "Since then, God has been faithful to start cleaning up the street."
"We reach the one that is far from God. These are people that sometimes others don't want to deal with," Anthony says. "Most of our congregation has no church background. We've seen God transform the lives of alcoholics, drug addicts, and prostitutes. When I'm preaching, the drug dealers will come and sit on our emergency exits, listening."
Not easy, but rewarding
"Nothing happened as I thought it would," Anthony says. After the successful 125-person attendance at the launch, the church attendance dropped to 25, and has slowly built to around 80 each week. "I had unreasonable expectations, but God has taught be that all I need to do is be faithful and consistent and he would do the rest."
"The most rewarding thing, by far, is seeing people saved and set free—seeing someone you never expected, to now impact the kingdom," Anthony says. "This is my promised land. This is my heart beat—doing urban ministry, reaching the one that is far from God."