I was 19 years old and terrified at the thought of being a leader. Too quiet, too shy, too unsure of myself, I could not picture myself leading others. But with time that fear, as with many fears, turned out to mean nothing. After years of open doors and stretching experiences, leadership has become a part of who I am. Along the way many people have come alongside me on that long road to leadership. Their examples have challenged me, their encouragement has motivated me, and their mentoring has helped shape me.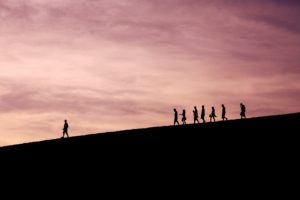 Next to loving Jesus, leading well and passing the baton of leadership on to the next generation are among our top priorities as the Assemblies of God steps into its second century. Our future rests both on God's enabling favor and on the emergence of healthy, transformational leaders who will build missionary fruitful, high-impact churches and outreaches.
Leadership is much more than simply surviving ministry from week to week. Leadership sees the big picture. Leadership peers into the future and points the direction to go. Leadership lifts people up and helps them achieve their God-given potential. Leadership encourages people to work in teams and gets out of the way to enable others to use their ministry gifts.
Unfortunately, that is not always the way it is with leadership in the church. In his book, The Life and Teaching of Jesus Christ, Scottish preacher James S. Steward surveyed the landscape of religious leadership in Jesus' time and summarized it this way: "The Pharisees had externalized religion … the scribes had professionalized religion … the Sadducees had secularized religion … [and] the Zealots had nationalized religion." It struck me one day that if I was not careful, vocational religious leadership could do the same thing to me. Unchecked, it had the toxic power to leave me externally superficial, professionally detached, hopelessly cynical, and far too political.
Where do we find the template for a better way? In Luke 6:12–19, Jesus answers this question with His own example. Here, at a pivotal moment early in His ministry, we encounter Jesus the leader. In three sequential events Jesus timelessly modeled the three defining characteristics of Pentecostal leadership — leadership that is spiritual, leadership that is relational, and leadership that is missional.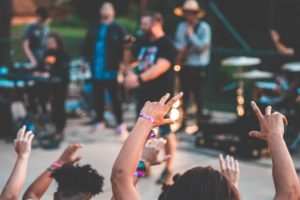 PENTECOSTAL LEADERSHIP IS SPIRITUAL
"Jesus went out to a mountainside to pray, and spent the night praying to God" (Luke 6:12).
Jesus engaged issues spiritually before He did anything else. Authentic Pentecostal leaders do the same. Our motto is more than just rhetoric: " 'Not by might nor by power, but by my Spirit,' says the Lord Almighty" (Zechariah 4:6).
Regrettably, it is an all too human tendency to decouple public leadership from personal spirituality. Chuck Miller, in his book The Spiritual Formation of Leaders, describes the problem this way: "The church has tended to move type A people into leadership and the more reflective people toward prayer and spirituality. We end up forcing people to make an unnecessary choice between spirituality and leadership."
That, however, is an artificial and unnecessary bifurcation. Personal spirituality and public leadership must walk hand in hand. Many of us in leadership pray too little and work too much. But Jesus' prayerful lifestyle reminds us that leadership in His church is first of all a spiritual activity. It demands we go deep before we go wide. Men and women of God throughout history have believed that, if we will take care of the depth of our lives, God will take care of the breadth of our influence. This is deep before wide, intimacy with Christ before work for Christ.
This intimacy, in turn, fuels supernatural ministry. Miles Sanford, in his book on discipleship, lists the names of many great heroes of the faith from the past 200 years — people like Jonathan Goforth, D.L. Moody, Amy Carmichael, John Hyde, Hudson Taylor, George Mueller, and many others. He then makes the insightful observation that, on average, it took 15 years for these great spiritual leaders to go from "working for Christ" to "Christ working through them."
That is also our journey as Pentecostal leaders. Having been Spirit-filled, we are pruned so we bear more fruit (John 15:2). We become increasingly unimpressed with ourselves and ever more convinced that without Jesus' life we can do nothing (John 15:5). As a result, we come to delight in abiding in Christ (John 15:7) through dying to ourselves, hungering for God, immersing ourselves in His Word, and walking in the resurrection power of Christ. In short, we shift from depending on ourselves to living by His Spirit, from focusing on our efforts to walking in His life.
At a particularly plateaued time in my pastoral ministry, the Lord spoke to me to go into the church sanctuary several days a week, walk the rows of seats, and do nothing but pray in the Spirit for an hour. The church was doing fine, but I had come to the end of my creativity and had run out of ideas. I was maintaining but felt at a loss as to how to lead the church to the next level.
By obediently walking that sanctuary and praying in tongues, the Lord was making it possible for me to meet Him at the end of myself. He was offloading from me the pressure of the church's future and taking it onto himself. The Holy Spirit was praying through me the mind of the Father (Romans 8:27) when my mind had no idea how to pray anymore. It was God's mercy to bring me to this place. In the years following I experienced a certain effortlessness and fruitfulness in leading that church that I had not experienced earlier.
Pentecostal, Jesus-styled leadership is first of all spiritual. It is praying hard and having faith. That is where Jesus started — first the 40 days in the wilderness and then specific nights of prayer before any ongoing, strategic next steps in ministry. For the Early Church that would later come to mean the Upper Room before the outer courts, the Day of Pentecost before a legacy of world-changing ministry.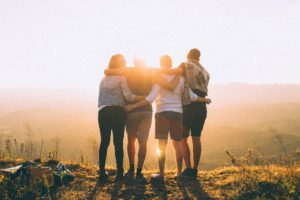 LEADERSHIP IS RELATIONAL
"When morning came, he called his disciples to him and chose twelve of them, whom he also designated apostles" (Luke 6:13).
Jesus knew that preaching to large crowds alone would not serve His larger mission. In his classic book, The Master Plan of Evangelism, Robert Coleman writes: "While the church is looking for methods to move the multitudes, God is looking for men [and women] whom the multitudes will follow." People are God's agenda. So immediately after spending all night in prayer, Jesus chose 12 men to be with Him and to share His authority.
I have often heard our general superintendent, Dr. George O. Wood, say "ministry flows out of relationship." The kingdom of God is relational to its core. Jesus understood that and lived it. At some point early in our leadership lives we, too, need to take responsibility for having people around us who know us well, know how to pray for us specifically, and know how to partner with us in ministry. These are the inner circle of people we live with at home, serve with at church, and network with as peers. They may also include ministry coaches and even non-Christians who can help keep us grounded and in touch.
Clarence St. John, superintendent of the Minnesota District, has adopted a wonderful relational strategy for the ministers in his district. He has built it around the symbolic visual of putting one hand up, one hand out, and one hand down. The hand up is to receive from leaders more experienced in ministry. The hand out is peer mentoring, reaching out to fellow ministers at similar levels of experience. The hand down is investing in someone with less experience.
Although our time is limited and we may be separated geographically, we need each other. Technology is making this easier and we have few excuses. We dare not lead alone. What would happen if every leader put a hand up, a hand out, and a hand down? Jesus reached His hand toward 12 men in Luke 6, after praying all night, and in so doing set an example of leadership for all who would follow Him.
As leaders, Christ's example radically reorients the way we understand our roles and spend our time. Bringing people close and equipping them for ministry requires that we act more like servants than superstars, more like coaches than dictators, and more like friends than professionals. Our leadership styles will need to become less personality-driven and more people-centered. Jesus' example strips away our sense of entitlement and makes us servants to the spiritual potential of those we lead.
Frustratingly, this is where our egos and insecurities get in the way. Except for praying, getting the right people around us doing the right things is some of the hardest and most important work we do as leaders. But when we lead out of our insecurities, we become too self-protecting and undermine the potential of everyone around us. Intimidated by having strong individuals on our team, we hold on to ministry too tightly and become far too controlling. This, in turn, devalues and demotivates gifted people and pushes them away. As one pastor friend put it, "We take the smartest people in our churches and put them in the most mindless roles."
Jesus modeled a better way to lead. Early in His ministry, Jesus decided He would balance the demands of the multitudes with time to build friendships, personalize ministry, equip potential leaders, and trust people to serve. The ministry-empowering fire of Pentecost would later fall on all who were gathered, not just a few leaders. Jesus decided, in essence, to not only minister to people, but through people. To this day the growth of many churches is dependent on that pivotal leadership decision.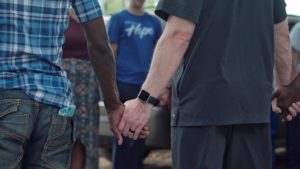 PENTECOSTAL LEADERSHIP IS MISSIONAL
Immediately after praying through the night and then choosing His closest associates, Jesus "went down with them" into a large crowd (Luke 6:17). "Those troubled by impure spirits were cured, and the people all tried to touch him, because power was coming from him and healing them all" (Luke 6:17,18). Leadership that is spiritual and relational must ultimately become leadership that is missional.
Jesus, in Acts 1:8, firmly linked Spirit to mission: "But you will receive power when the Holy Spirit comes on you; and you will be my witnesses in Jerusalem, and in all Judea and Samaria, and to the ends of the earth." We cannot be Pentecostal in identity if we are not missional in priority and activity. The baptism in the Holy Spirit leaves us no alternative but to be mission-minded and mission-involved, both locally and globally.
After the spiritual and the relational — praying all night and selecting the Twelve — Jesus descended into the crowd "with them" to where people were sick, demonized, and lost, but where "power was coming from him and healing them all" (Luke 6:18). His example calls us as missional leaders to go with Him as well, and change the world. Inwardness and lack of vision to reach lost people misses what God is doing and is fatal to our future.
Louis Pasteur lived at a time when thousands of people died each year of rabies. Pasteur, a scientist, had worked for years on a vaccine. Just as he was about to begin experimenting on himself, a rabid dog bit Joseph Meister, a 9-year-old boy. The boy's mother begged Pasteur to experiment on her son. Pasteur injected Joseph for 10 days, and the boy lived.
Decades later, of all the things Louis Pasteur could have asked to have written on his gravestone, he asked for just three words: Joseph Meister Lived. Those words frame the legacy of Christ's living church. People will live eternally because of our investment in Christ's mission. Our calling is not to focus on ourselves or play to the preferences of people who think more like spiritual consumers than servant ministers. It is to proclaim the gospel and mobilize Christ's church to do all it can to reach spiritually lost people.
The great missionary pastor from Canada, Oswald J. Smith, wrote in his convicting book, The Cry of the World, "We should have kept before us our Lord's post-Resurrection commands. We should have evangelized the world. Otherwise we have no ground for our existence as a church. There is no reason why we should have churches unless they are reaching out to those who have never heard."
Change is difficult in many of our churches, and change for change's sake is a useless exercise. But change that is motivated and necessitated by our mission to effectively reach people is change that we must never give up on. Missional leaders courageously solve problems and remove obstacles to reaching lost and hurting people. Missional leaders relentlessly seek results and find ways to get things done. Missional leaders never take refuge in the predictable or the familiar or the safe. Jesus said, "Go," so they do not "sit."
Worldwide, the Assemblies of God fellowship has grown by over 40 million people in the last 25 years. Every 25 seconds someone comes to faith through the witness of an Assemblies of God ministry somewhere in the world, and we plant a new church every 42 minutes. God's Spirit is moving, and through Spirit-empowered, missional people Jesus is still keeping a promise He made 2,000 years ago — "I will build my church."
We thank God for what He has done to bring us this far as a Fellowship. But there is a sense among us that we have yet to see our greatest days, should Jesus tarry. Essential to that future will be a generation of empowered leaders whom God will raise up. These will be Jesus-styled leaders, humble leaders, Pentecostal leaders, who are authentically spiritual, personally relational, and actively missional. May we surrender ourselves to such ends and commit ourselves to be Pentecostal leaders who holistically serve and mentor in the power of the Spirit, shaping a future dedicated to God's glory and the building of Christ's church.